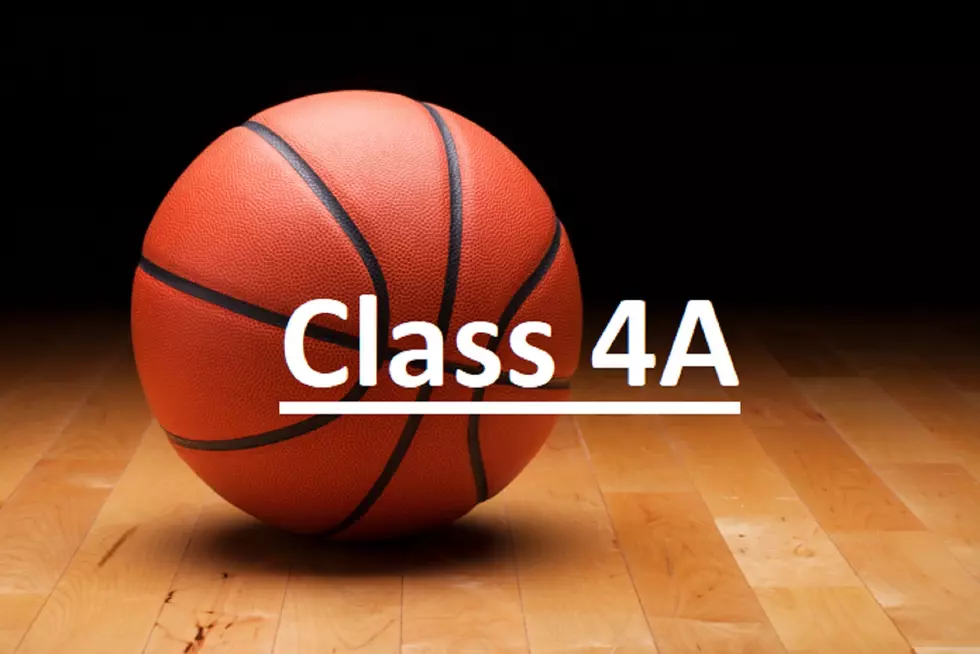 2018 Class 4A Iowa High School Boys Basketball State Tournament
Courtesy: Willard - Thinkstock
Here are the 2018 Iowa High School Boys State Basketball Tournament Class 4A pairings and results.
Class 4A quarterfinal games will be played on Tuesday, March 6 and Wednesday, March 7. The winners advance to the state semifinals on Thursday, March 8. The 4A consolation final (12:15 PM) and championship game (8:15 PM) are both set for Friday, March 9.
Cedar Falls is the only squad from the Cedar Valley and northeast Iowa that's part of the eight-team state tournament field. Other 2018 qualifiers: Iowa City West, Johnston, Muscatine, North Scott of Eldridge, Sioux City East, Waukee and West Des Moines Valley.
Iowa City West is the defending champion and is making its eight-straight state tournament appearance. Sioux City East and West Des Moines Valley are the other returning qualifiers from 2017.
Cedar Falls is making its ninth state tournament appearance and is seeking its first state title. The Tigers previously qualified in 1938, 1977, 1978, 1987, 2005, 2009, 2013, and 2016. Cedar Falls finished fourth the last two times they made the trip to Des Moines, as well as in 1977. The school's highest finish was third in 1987.
2018 BOYS STATE BASKETBALL TOURNAMENT RESULTS
 

2018 CLASS-4A BOYS STATE BASKETBALL TOURNAMENT

 

 

 

#1 Iowa City, West (19-4)

 

 
 
 

 

Tuesday, March 6, 6:30 PM

G1

 

 

At Wells Fargo Arena, Des Moines

 

Iowa City, West (20-4)
 
 

 

 

 

 

62-50

G5

 

#8 Muscatine (16-8)

 

Thursday, March 8, 6:30 PM

 

 

 

At Wells Fargo Arena, Des Moines

 

 

 

 

 

Iowa City, West (21-4)
#4 Waukee (19-4)

 

 
 
 
58-50

 

Tuesday, March 6, 8:15 PM

G2

 

 

At Wells Fargo Arena, Des Moines

 

Waukee (20-4)
 
 

 

 

 

 

60-58

 

#5 Johnston (20-3)

 

 
 

 

 

 

Friday, March 9, 8:15 PM

G8

 

 

 

Cedar Falls (21-5)

 

 

CHAMPION

 

 

65-45
#2 North Scott, Eldridge (20-3)

 

 
 
At Wells Fargo Arena, Des Moines

 

Wednesday, March 7, 10:30 AM

G3

 

 

At Wells Fargo Arena, Des Moines

 

Valley, West Des Moines (17-7)
 
 

 

 

 

 

52-44

G6

 

#7 Valley, West Des Moines (16-7)

 

Thursday, March 8, 8:15 PM

 

 

 

At Wells Fargo Arena, Des Moines

 

 

 

 

 

Cedar Falls (20-5)
#3 Cedar Falls (18-5)

 

67-58

 

Wednesday, March 7, 12:15 PM

G4

 

 

 

At Wells Fargo Arena, Des Moines

 

Cedar Falls (19-5)
 
 

 

 

 

 

75-47

 

#6 Sioux City, East (19-3)

 

 
 
 

 

 

 

 

 

 

Waukee (20-5)

 

 

 

G7

 

 

 

Friday, March 9, 12:15 PM

 

 

 

At Wells Fargo Arena, Des Moines
Waukee

 

 

 

 

61-47

 

 

 

Valley, West Des Moines (17-8)