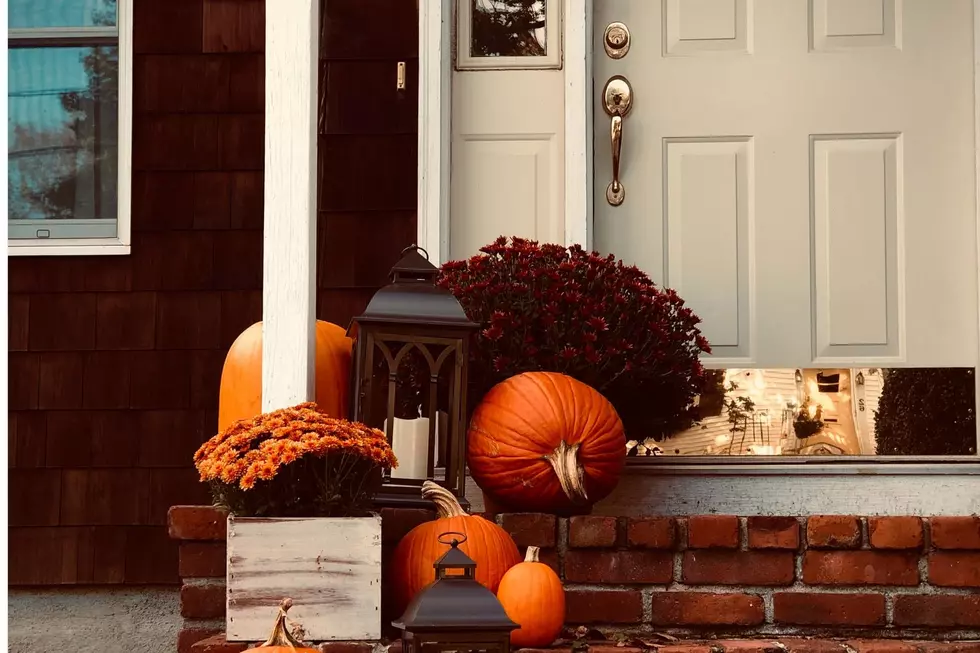 Iowans, It's Time To Get Your House Ready For The Fall
Unsplash - Erica Marsland Huynh
As a relatively new Iowan and homeowner, it's been an interesting dynamic trying to remember my fiance and I are the landlords. Growing up and living at my parent's house, my siblings and I just did the chores our parents needed us to do. I never had to worry about remembering to get the house ready for the winter, changing furnace filters, or cleaning gutters. We did all of those things but it wasn't something we had to actively think about.
Now that I'm a homeowner, I don't have mom and dad to remind me to get these things done. I'll be that reminder for you this year. As the leaves begin to change and temperatures begin to drop, now is the perfect time to get some of these chores done around your house.
Clean Your Gutters - During the summer there is a lot less debris that is normally collected in your gutters. Before the leaves start to fall and eventually clog up your gutters, you'll want to at least check beforehand, that they are clear and ready to go for the fall season.
Seal Possible Drafts - One of the biggest causes of energy use is losing heat through drafts in your home, according to the U.S Department of Energy. One of the best ways to close up these gaps in doors or windows is updating the weather stripping, which is normally easy to find at your local hardware store.
Check Storm Windows - Depending on the type of storm window you have, you'll want to make sure these are either installed or can shut. During the summer months, it can be a bit of a habit to just leave them open, even if you shut the regular window. We do at our house, and you'll want to make sure these aren't stuck. If you have the type of storm windows that need to be removed and installed, you'll want to make sure they all fit correctly into the correct window frame. You'll also want to seal up any leaks with these as well.
Replace Your Furnace Filter - Hopefully, this is something you are constantly doing throughout the year but as the temperatures drop and your heat is constantly in use, this would be a good time to replace/clean the current filter you have. A clogged filter can contribute to an increase in your energy bill.
Furnace Inspection - Before it starts to get really cold, you'll want to make sure your furnace is in good shape to make it through the winter. It's a lot smarter to schedule this checkup now, rather than when winter temperatures hit and your house becomes freezing. It's a lot smarter and safer to find out if you have problems now as opposed to when the snow starts falling.
Prepare Your Lawn - If you take pride in your grass being a healthy green color during the summer, you can winterize your grass beforehand to ensure it comes back looking good when the spring comes. It's important to fertilize your grass, trees, and shrubs in the upcoming months.
Start Your Winter Equipment - I know you might be thinking it's a little bit early for this and you could be right...but it'd be a lot smarter to find out your snowblower isn't working in October than it would be to find out in December. Give your snowblower a start and let it run for a few minutes to ensure it will start the first time we get snow. If it doesn't start, at the very least, you'll have some time to find a fix for it or replace it.
These were all normal things we did around our house growing up but every new season I find myself remembering, "I don't have dad to remind me to do this." The sooner you can get your house prepped for the fall and winter months, the more prepared you'll be for the winter ahead.
These fall preparation tips were things I remember having to get done and some were courtesy of House Beautiful and BHG. Some of these did not apply to my current situation but they may for you, so I encourage you to check out other possible chores you should get done this fall.
Things Iowans Were Afraid of When They Were Young
Things Iowans Were Afraid of When They Were Young
Weird Names Iowans Have Given to Their Pets
Iowans submitted strange and weird names they have given their real pets and these are some of the strangest. *The animals in these photos are not the owners real pets*