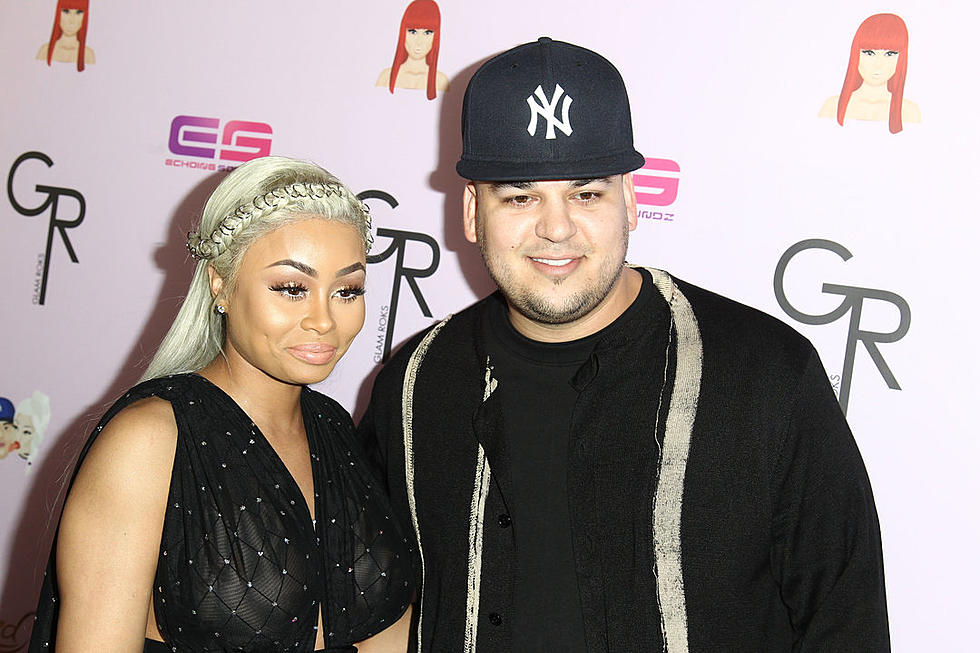 Rob Kardashian Accuses Blac Chyna of Cheating, Posts Naked Photos and Gets Blasted on Twitter
Leon Bennett, Getty Images
Rob Kardashian and Blac Chyna's relationship has reached to an all time low of pettiness. For those who don't know - Chyna has officially broken up with Rob and she recently made it public that she's single on her Instagram page. This must have made Rob mad because he went and posted naked photos of Chyna via his Instagram page on Wednesday (July 5).
All of the NSFW material has since been deleted from his IG account but if you go to your favorite gossip blog, you will certainly see what Rob posted on the popular social media platform.
According to Page Six, Rob posted a photo of his ex-fiancée's vagina and wrote in the caption, "This is from Chyna yesterday to me. I never been so disrespected in my life. I just bought her 250K of jewelry yesterday. This woman is so disrespectful and I don't care."
The 30-year-old reality star also shared a video of Chyna in bed kissing another man and wrote in the caption, "Hahahaha Chyna just sent me this video saying happy 4th of July what a crazy person. Come spend time with your daughter instead of f---ing me and then this dude right after. U need help."
Rob also accused Chyna of cheating on him with multiple men during their relationship and having a baby with him to get back at Tyga. He also reportedly posted a video of his Chyna at the hospital preparing to get surgery to help her lose weight. "Everyone wonders how Chyna lost all that weight after the baby and she lies to everyone but no I'm such a great Husband that on our anniversary I paid 100K to do this surgery to get all everything fixed as much as they could," he claimed in the alleged clip.
Chyna would eventually clap back at Rob on Snapchat and deliver some serious allegations about her former fiancé. "Rob u did all this but u beat me up and try act it never happen!!!!! U put hand on me I swear on god !!!!! On my kids but I'm supposed to be quiet because you're a Kardashian," she reportedly wrote. "The light will come to the light."
As you can see, this is really messy. Folks on Twitter are reacting to this with contempt for Rob Kardashian.
"Dear Rob Kardashian, You had a child with a stripper... what do you expect, honey?" asked one user. Another person tweeted, "Someone tell Rob Kardashian that leaking Blac Chyna's nudes doesn't count as a clapback. She was a stripper bro. She could care less."
Check out people's reactions on Twitter below.
See 10 Hip-Hop Couples That Didn't Last