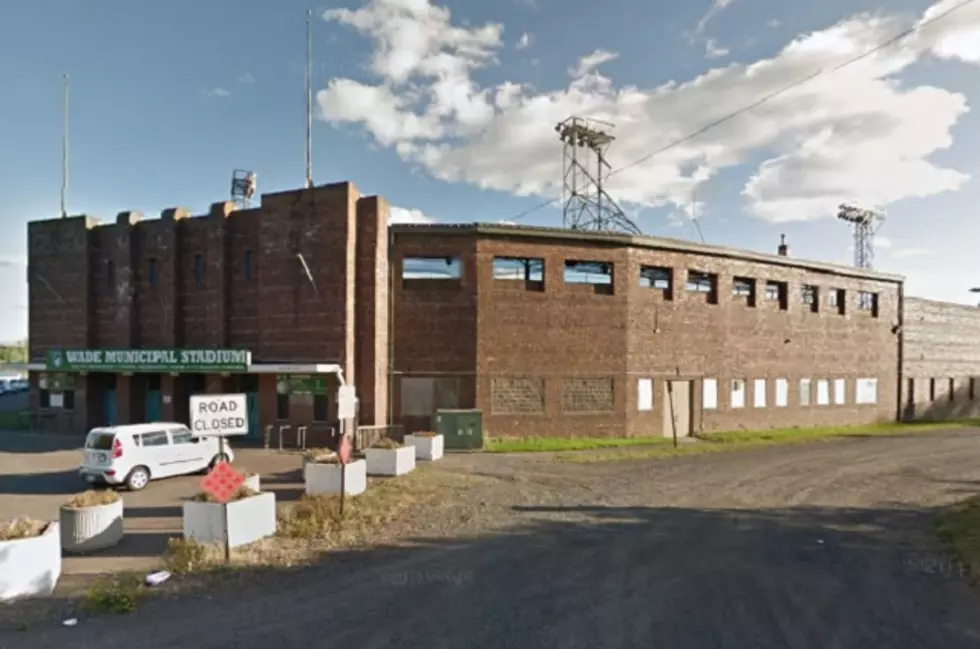 Bucks Regain Share Of First Place With 7-5 Victory
Wade Stadium-Duluth, Minn./Source: Google Maps-Street View
The Waterloo Bucks built an early 5-0 lead, then held off a pesky comeback from Duluth and beat the Huskies, 7-5, on the road Monday night (June 12, 2017). The victory moves Waterloo into a tie for first place in the Northwoods League's North Division standings.
The Bucks (10-4) wasted no time getting on the board, plating three runs in the top of the first inning. Korry Howell and Ian Nelson led off the game with back-to-back singles, then Zach Malis drew a one-out walk to load the bases for Waterloo. Two runs scored when Drew Greenwood reached second base on a ground-rule double. Malis eventually came home on an infield groundout.
Waterloo added to its lead in the second inning when Deion Thompson's single up the middle scored Josh Elver from third. Elver led off the inning with a triple.
Thompson drove in another run in the fourth inning, when the Bucks built their lead to 5-0. Thompson's sacrifice fly to leftfield plated Keaton Presley, who started the frame with a single.
Waterloo starter Nathan Walker (2-1) earned the win after working out of three jams with two runners or more on base. Walker lasted the five innings he needed to be eligible for the decision, striking out four batters.
Duluth scored its first run of the game on a bases-loaded walk in the fifth inning, cutting the deficit to 5-1. Waterloo got the tally back in the sixth, when Thompson drove-in his third run of the game. Pressley drew a lead-off walk, and later scored on Thompson's single.
The Huskies (6-8) started chipping the deficit away in the sixth inning, when they tallied a pair of runs. Waterloo, however, got one run back in the seventh, scoring on a sacrifice fly. At that point, the Bucks owned a 7-3 advantage.
Zachary McLeod, Zachary Patterson and Zach Siggelkow all made appearances out of the bullpen until Brandon Downey (4) was called upon with two outs and two runners on in the bottom of the seventh. Caleb Robinson took Downey's first pitch and laced a two-run double off the leftfield wall, cutting the Bucks' lead to 7-5.
Downey later faced Robinson again with two-out in the bottom of the ninth inning. Stepping to the plate as the tying run, Robinson hit a game-ending grounder to second base.
UP NEXT: The Bucks have a quick turnaround as they host their first-ever day-night doubleheader at Riverfront Stadium on Tuesday (June 13). The games against the expansion Bismarck Larks start at 11:05 a.m. and 6:35 p.m.