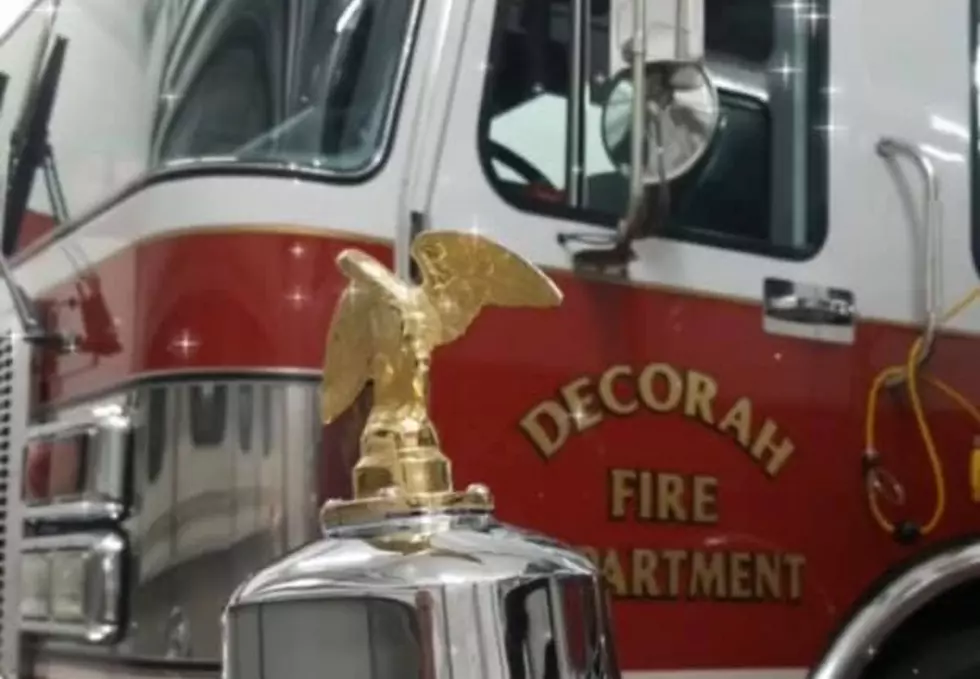 Fire in NE Iowa College Dorm Under Investigation
Photo from Decorah Fire Department
A fire at a Northeast Iowa college dorm room is under investigation.

The Decorah Volunteer Fire Department was called out to the Luther College campus at about 7:30pm Wednesday (Jan. 15). The fire was confined to a 2nd story dorm room in Miller Hall.
Smoke from the small fire activated the building's sprinkler system, dousing the blaze.
No one was in the room at the time, and no injuries were reported.
The room sustained damages, which were overhauled by the fire crew. Luther College employees turned off the sprinkler and ventilated the room and building.
The cause of the blaze remains under investigation by the Decorah Fire Department, which was assisted by Decorah Police, Winneshiek Medical Center Ambulance, Luther Security, and maintenance personnel