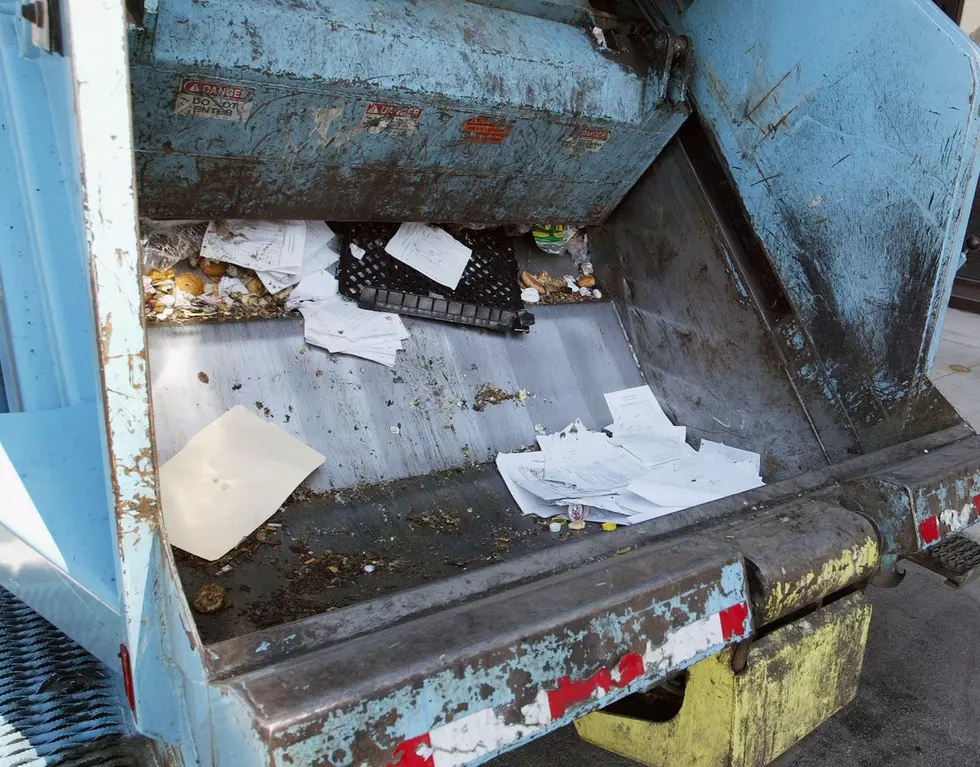 Garbage Truck Crashes into Pickup, Killing Area Man
Getty Images
An Arlington man has died in an accident involving a garbage truck.

The Iowa State Patrol was called to the scene at about 8am Thursday (Nov. 12), at the intersection of "J" Avenue and 80th Street west of Arlington in rural Fayette County..
A northbound garbage truck driven by 32 year old Patrick Schanbeck of Oelwein failed to yield to a westbound pickup driven by 48 year old Cody Bushaw of Arlington.
After the two collided, the garbage truck came to rest in the west ditch, while the pickup rolled into the east ditch.
Bushaw died of his injuries; Schanbeck was taken to MercyOne Hospital in Oelwein for treatment.
The Iowa State Patrol was assisted at the scene by the Fayette County Sheriff, Arlington Fire Rescue, and Mercy Ambulance.
Enter your number to get our free mobile app
12 Stupid Iowa Laws Still on the Books