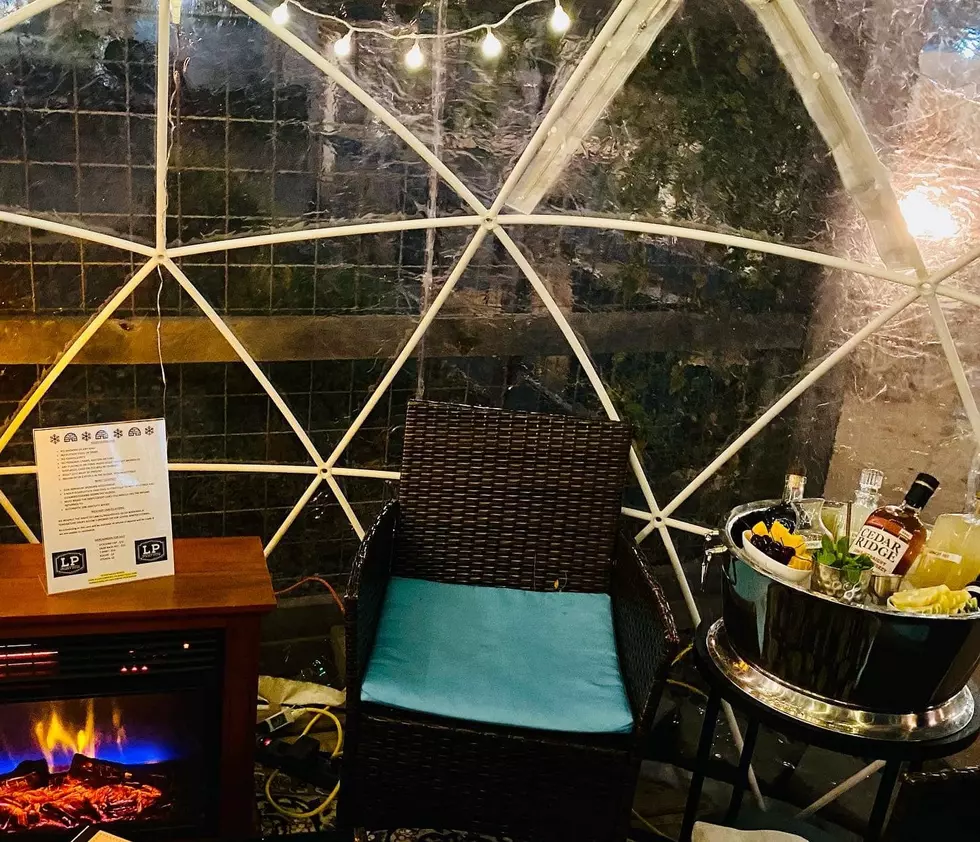 Igloo Season is Coming Soon to Eastern Iowa Restaurants
LP Street Food, Facebook
Dining on a patio during an Iowa winter isn't usually an ideal situation... unless you've got your very own igloo!
Earlier this week, LP Street Food in Cedar Rapids announced the return of their heated patio igloos. Their igloo season will officially kick off Friday, November 11th and run through March 7th of 2023.
The igloos at LP Street food hold a maximum of eight people and contain "decorative lighting, an electric fireplace, [an] additional space heater (if needed), and a Bluetooth speaker." Some of the extras you can include in your igloo include cheese or chocolate fondue, spiked apple cider, a drunk punch fountain, boozy hot cocoa bombs, and a charcuterie board.
Back in February of this year, one of my best friends had a little birthday celebration in one of the igloos at LP Street Food. It comfortably fit eight of us, and we really enjoyed the giant charcuterie board and the drunk punch fountain. It was also nice to be able to play our own music on the Bluetooth speaker! The staff was very attentive, so we never went without food or drinks. I would definitely do it again for another special occasion!
To reserve an igloo at LP Street Food, there is a non-refundable $100 deposit. That money will be returned to you the night of your reservation, but there is a $200 minimum spending requirement during your two-hour reservation. You can get more information about reserving an igloo HERE.
LP Street Food is the first restaurant in Cedar Rapids to announce the return of their igloos this winter, but a couple of other restaurants, like Kickstand and La Cantina, have had them in recent years, too. We will keep you up to date with any other local restaurants that begin offering patio igloos this winter!
10 Great Local Restaurants Courtlin Ate at This Summer
Now that summer is finally coming to a close, I've been looking back at some of my favorite moments from the past few months. As it turns out, a lot of my favorite moments involve food! Here are ten of the best meals I've had from local restaurants during the summer of 2022:
New Restaurants That Opened in Eastern Iowa in 2022
So far this year, there have been a ton of restaurant openings here in Eastern Iowa! Here are over 30 places that have opened or reopened as of September of 2022!