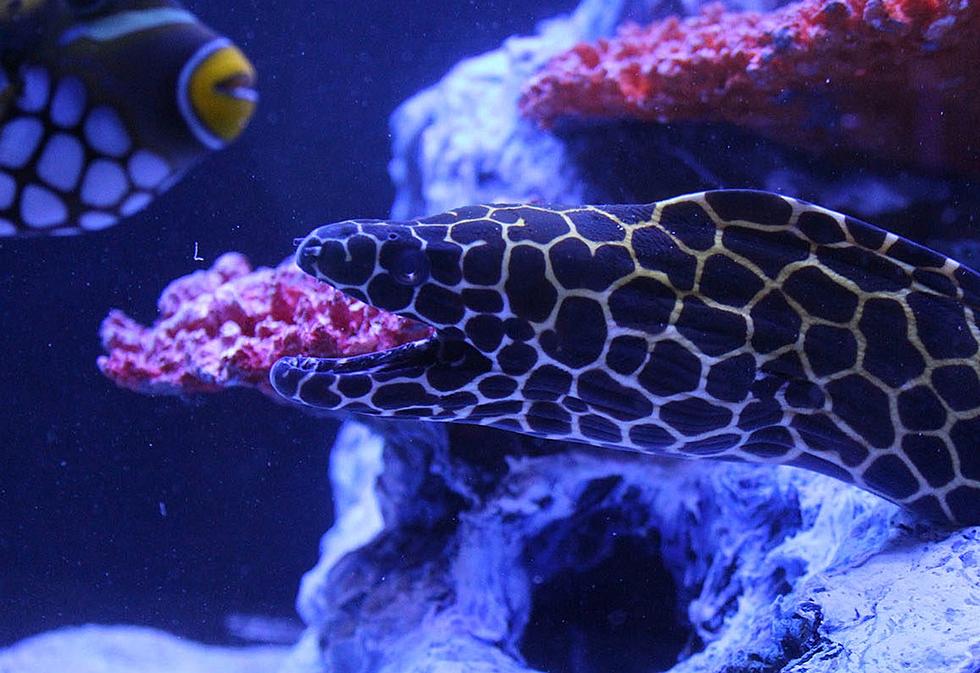 'More Than An Aquarium, More Than a Zoo' to Open in Iowa [PHOTOS/VIDEO]
Blue Zoo
When this opens, it looks like an absolute must-visit for Iowa families.
Described as a place that's 'more than an aquarium, more than a zoo', Iowa will be home to the company's fifth location this winter.
When Blue Zoo opens in Iowa, it will be the first one in the Midwest. According to Blue Zoo, "Our mission is to educate and inspire in a fun, hands-on environment! Touch and feed stingrays, birds and reptiles. Experience sharks, clownfish, seahorses, and angelfish! Play on multiple water tables and a pirate ship!"
In addition to the above, Blue Zoo says "Shrimp, stingrays, and sharks may glide through our waters, but there's so much more to see. Mesmerizing mermaids and playful pirates roam these shores. And keep a weather eye out for turtles, lizards, snakes, and even birds!"
Blue Zoo currently has locations in Spokane, Washington, Oklahoma City, Oklahoma, Baton Rouge, Louisiana, and Rogers, Arkansas. Next up is Iowa.
The Iowa Blue Zoo will be in the former Glowgolf location at Jordan Creek Town Center in West Des Moines. Although the size of this location has not been announced, the Des Moines Register says a typical Blue Zoo is between 17,000 and 23,000 square feet. Jordan Creek Town Center General Manager Randy Tennison believes Blue Zone could open before Christmas.
Blue Zoo says both Day and unlimited Annual Passes for the West Des Moines location will be available. It shows that single-day passes for adults and teens (13 and older) will be $19.95, with kids (3 to 12) costing $16.95. Groups of 12 or more are $13.95 per person if done as one transaction.
*Below the Blue Zoo video, you can see photos of some of the fish & more that you'll likely see at Iowa's Blue Zoo.
What You'll See at Blue Zoo
Here are some of the fish & birds you're likely to see when Blue Zoo opens in West Des Moines in late 2023 or early 2024.
Gallery Credit: Blue Zoo
LOOK: Stunning animal photos from around the world
From grazing Tibetan antelope to migrating monarch butterflies, these 50 photos of wildlife around the world capture the staggering grace of the animal kingdom. The forthcoming gallery runs sequentially from air to land to water, and focuses on birds, land mammals, aquatic life, and insects as they work in pairs or groups, or sometimes all on their own.
Gallery Credit: Nicole Caldwell