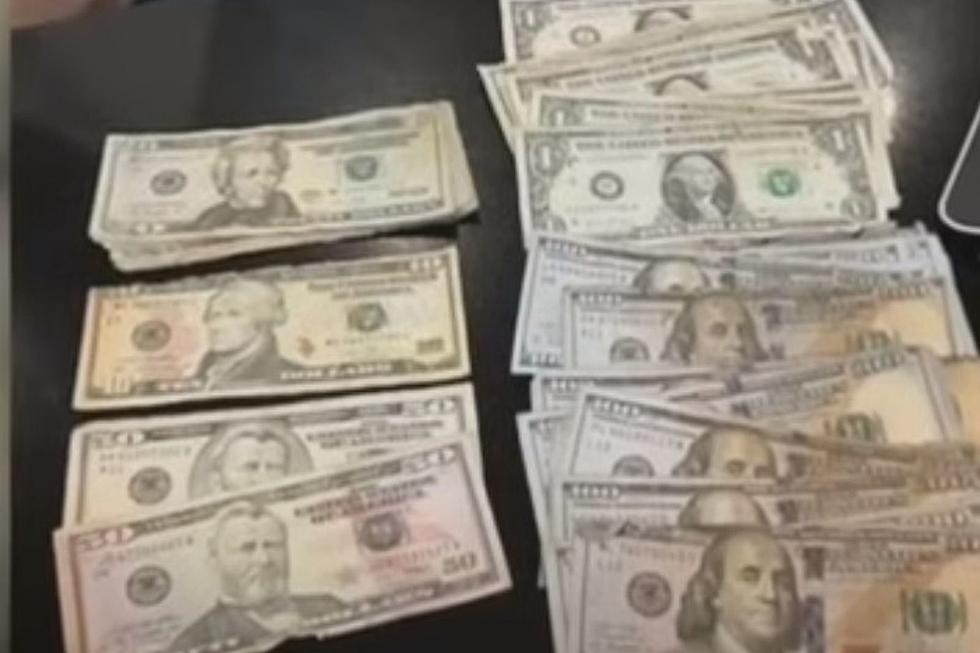 Iowa Farmer Thanks a Minnesota Teenager For His Big Catch
ABC7 - via YouTube
This is one of those stories that almost seems too good to be true. The odds of this Minnesota teenager hooking this Iowa farmer's belongings have got to be absolutely minuscule. If I didn't see that this story was real and this teenager told me what happened, I'd probably think it was just another fish story.
Conner Halsa is a 14-year-old Minnesota teenager who was fishing on Lake of the Woods Minnesota, which is considered the walleye capital of the world. At least it is if you ask Lake Of The Woods. Connor was fishing for walleye and while he didn't quite catch a walleye, he caught something that starts with the same 5 letters. He caught an Iowa farmer's wallet.
According to KCCI, Connor originally believed he caught something that felt pretty big and it turns out it was a wallet full of cash. $2,000 to be exact.
Jim Denney is an Iowa farmer who lost his wallet fishing in about the same spot Conner was and he lost the wallet about a year ago. He told KCCI
The water was awfully rough. I was sitting on the back of the boat there, and the boat was rocking back and forth pretty good. And it must have just worked out of there and slipped off into the water.
If you've felt yourself slowly losing faith in humanity, Conner is going to help restore some of that. Conner found Jim's business card inside the wallet and got in contact with him to return his belongings.
Conner told KCCI,
Yeah, to be nice to everyone and like, give back to people. We didn't work hard for the money, he did, so it was his money.
As Denney met with Conner to retrieve his lost wallet he brought a special gift to say thank you. Denney purchased a personalized cooler and brought Conner's entire family out for dinner.
I told you this story almost seems too good to be true. The odds of catching a wallet in a giant lake are slim to none, Conner also didn't keep the money for himself, and Jim returned the favor by giving Conner a personalized cooler. This story shows that there really are some great people in the world.
Kudos to Conner and his parents who appear to be raising a pretty great kid.
Iowans Share Their Favorite 2023 Summer Memories
We asked Iowans to share their favorite moments from the summer of 2023! Here are some of the exciting stories:
The Weirdest Lies That Iowans Believed as Kids
We asked Iowans to share some of the weirdest lies that they believed when they were children, and the responses are hilarious! Here are some of our favorite responses: