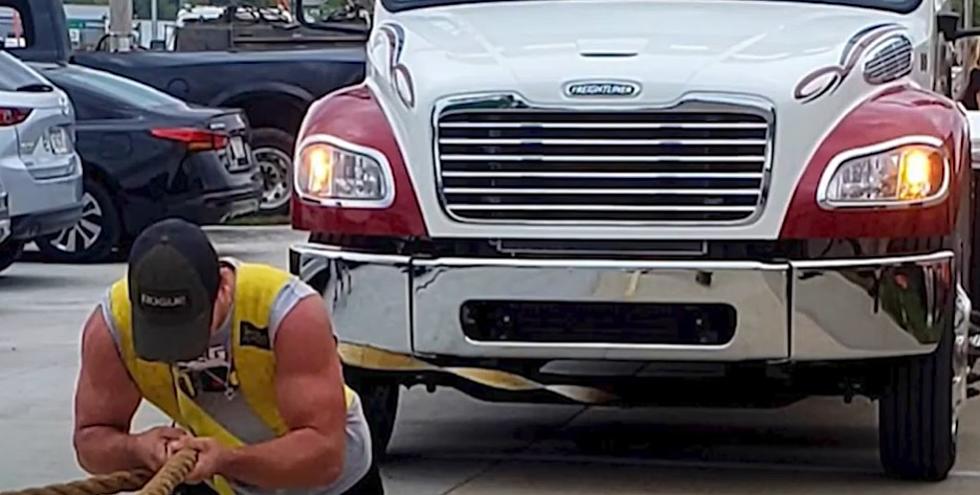 Iowan Trying To Become The World's Strongest Man [VIDEO]
YouTube via KCCI
It's one thing to work out and lift weights in an effort to get bigger and stronger. It's another altogether when your goal is to become the World's Strongest Man. A 19-year-old Iowa man will get his shot at the title later this fall!
KCCI reports that Aidan Walsh got interested in the World's Strongest Man competition back when his dad showed him a video at the age of 15. That is when Walsh says he "went down the rabbit hole" and began hitting the gym with the goal of competing in a strongman competition. What exactly do you have to do during a strongman competition? Walsh told KCCI that events usually consist of an overhead press, a carry, and a deadlift. It all wraps up with the Atlas Stone, a large sphere that can weigh over 300 pounds!
Since getting into the world of strongman competitions, Walsh has competed twice in Texas, and in Nebraska and New Hampshire, where he won the Under 20 Nationals last summer, according to KCCI. Because of that victory, Walsh will get to compete in Scotland at the Under 23 World's Strongest Man competition in November. Walsh continues to train and says that he only has one goal.
I want to be the single world's strongest man on the planet. People who persist in it are a kind of rare breed, and I just want to be part of that.
Are you going to tell him he can't do it? Because I'm certainly not! Here is wishing Aidan Walsh all the luck in the world. Maybe one day we'll be able to say that the World's Strongest Man is from Iowa.
22 Fun Places to Take Your Kids This Summer in the Corridor
We put together a list of 22 kid-friendly places in the Corridor - some for little ones, some for kids, some for teens, and some for kids at heart! Here are some venues you might want to check out!
Photos From the 25th Annual KHAK Radiothon-2022
See photos of Brain and Courtlin having fun with families and the kids that have received treatment at the University of Iowa Stead Family Children's Hospital.