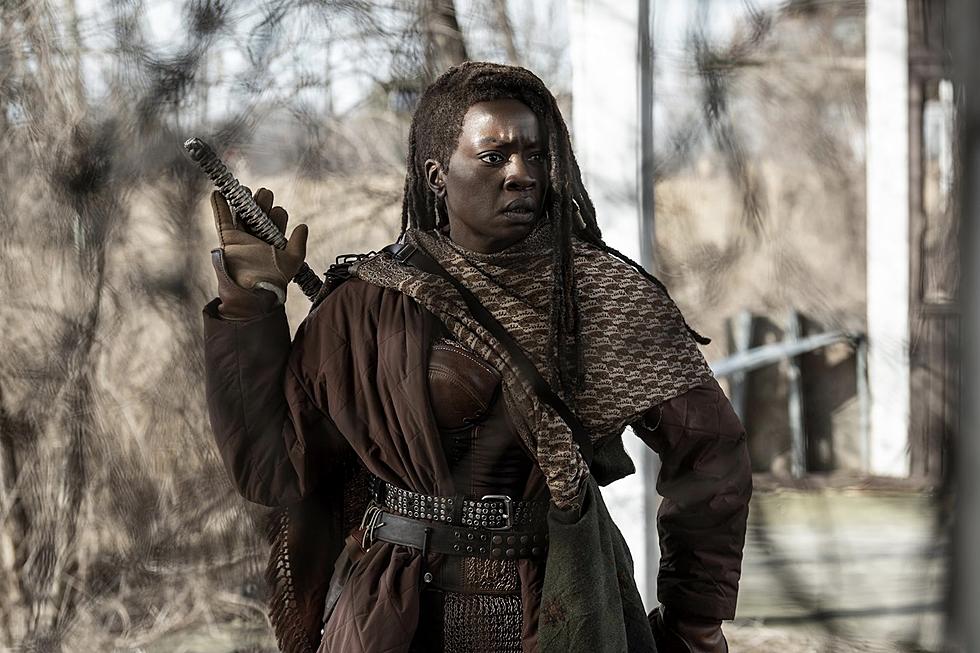 Rick and Michonne Return in First Teaser for 'Walking Dead: The Ones Who Live'
AMC
Although The Walking Dead is technically over, the Walking Dead universe is somehow more busy than ever. (There may be a metaphor about zombies in here somewhere, I'm not sure.) There's no less than three different spinoff shows on or coming to AMC, including The Walking Dead: Dead City, featuring Maggie and Negan, The Walking Dead: Daryl Dixon featuring, um, Daryl Dixon, and now The Walking Dead: The Ones Who Live, which might be the most anticipated of the bunch.
That's because it will feature the long-awaited returns of Andrew Lincoln's Rick Grimes, who left The Walking Dead during its ninth season, and Danai Gurira's Michonne, who followed suit in the tenth season. Rather than kill Rick off when Lincoln decided to leave The Walking Dead, his character was wounded and taken by the CRM. Most of the characters believed he had died, but the audience (and Michonne) knew better.
When Gurira left in Season 10, her character went on a quest to find Rick — and now we'll finally get the followup to both those cliffhangers on this new show, which was created by Scott M. Gimple and Danai Gurira. Watch the first teaser below:
READ MORE: 10 TV Spinoffs Better Than the Shows They Were Based On
Here is the series' official synopsis:
The Walking Dead: The Ones Who Live presents an epic love story of two characters changed by a changed world. Kept apart by distance. By an unstoppable power. By the ghosts of who they were. Rick and Michonne are thrown into another world, built on a war against the dead … And ultimately, a war against the living. Can they find each other and who they were in a place and situation unlike any they've ever known before? Are they enemies? Lovers? Victims? Victors? Without each other, are they even alive — or will they find that they, too, are the Walking Dead?
In other words, it turns out the real walking dead ... was love. Or maybe it was the friends we made along the way? I'm not sure. We'll have to tune in to find out when The Walking Dead: The Ones Who Live is scheduled to premiere on AMC and AMC+ on February 25, 2024.
13 Greatest Thanksgiving TV Episodes Ever
Our favorite characters from our favorite TV shows come together to carve up the turkey. Hijinks ensue.