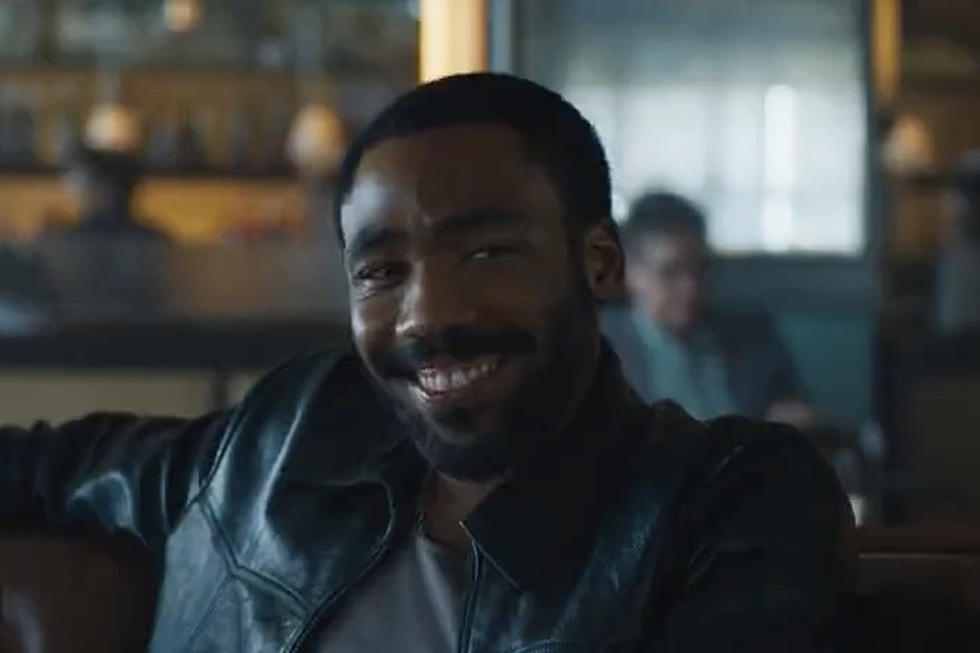 Childish Gambino Appears in First Teaser for Mr. & Mrs. Smith TV Series
Rotten Tomatoes/Twitter
Childish Gambino will return to television this fall in a new spy series called Mr. & Mrs. Smith.
Childish Gambino Appears in the First Teaser of Mr. & Mrs. Smith TV Series
On Thursday (July 13), a first-look teaser popped up on social media featuring Childish Gambino in his new spy television series, Mr. & Mrs. Smith. In the snippet, Gambino (or actor Donald Glover) is seen smiling and asking someone, "You ever kill anyone?" It segues into a scene where a woman is walking away and a building explodes and a voice overheard saying, "Do I look like I have?" There is also a scene where Gambino is talking to his presumed wife and stating, "This marriage is starting off on a great footnote." And another segment features the pair running away from something.
What Is Mr. & Mrs. Smith About?
The new series Mr. & Mrs. Smith, starring Childish Gambino and Maya Erksine, is a reboot of the 2005 film of the same name. The film starred Brad Pitt and Angelina Jolie as married couple John and Jane Smith, who were secretly rival spies. According to The Hollywood Reporter, Gambino and Erksine will play the titular characters as they are hired by a mysterious spy agency.
Additionally, Michaela Coel, John Turturro, Paul Dano and Parker Posey have joined the cast in recurring roles. Francesca Sloane, a longtime collaborator with Gambino on FX's Atlanta, is onboard as the co-creator, showrunner and executive producer of the series.
Mr. & Mrs. Smith will premiere on Amazon Prime in November of 2022.
Watch the Mr. & Mrs. Smith teaser below.
Watch Childish Gambino in the First Teaser for Mr. & Mrs. Smith TV Series Below
Peep our list of essential hip-hop films you must watch below.
See Essential Hip-Hop Movies to Watch