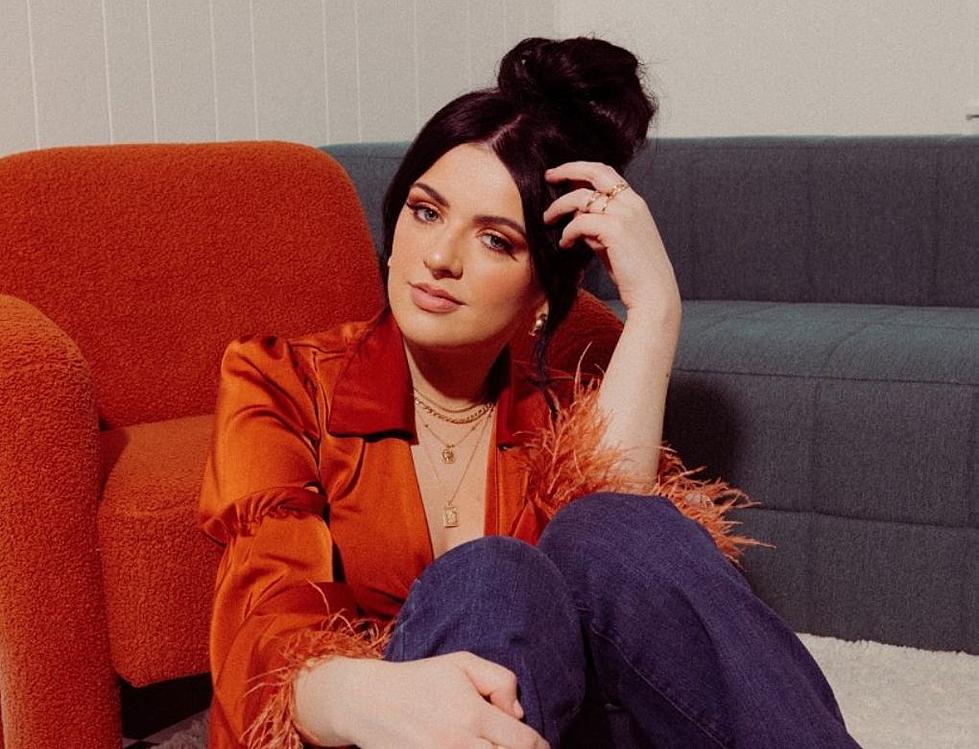 Maddie Poppe Sings Unreleased Love Song At Iowa Show [WATCH]
Courtesy of Maddie Poppe
The Clarksville native returned to Eastern Iowa for a summer show.
2023 has been the year of new music for 'American Idol' winner Maddie Poppe. The 25-year-old Iowa native has been dropping a new song every few months. All of these tracks have been a bit of a departure from the sound that audiences became familiar during her tenure on season 16 of the hit singing competition show.
Since parting ways with her record label and going independent, the singer has dropped several new tracks. In 2022 she released two songs, 'One That Got Away' and 'Peace of Mind.'
Then it seemed like Maddie was struck with inspiration this year. Over the past few months, fans have been getting music that shows off a new, more mature side of the Idol singer.
It's been five years since the Clarksville native was crowned American Idol. Her music has grown just as she has, and she's not afraid to open up in her songs about the things going on in her life.
"I am 25 now and I feel I want to be able to write about those experiences, and I want 25-year-old girls who are going through the same thing to relate to it. And it's not necessarily about trotting through the wildflowers anymore," Poppe revealed in an interview promoting 'Screw You A Little Bit.'
This year she's released 'Screw You A Little Bit' and 'Good Enough To Let You Go.'
Maddie Poppe returned to Iowa for a performance in Swisher at the Midnight Gem on Thursday, July 6th. During her set, she performed an unreleased love song called 'SOS I'm In Love.'
She said to the crowd that it is "...inspired by a very weird and very true story."
The singer confirmed that the song will be released on Friday, July 21st at the show. It was initially supposed to come out on July 14th, but Poppe had to push it back a week.
"My team is falling apart. By my team I mean me," the 'American Idol' champion joked with the crowd.
She's been taking on a bit more work since she parted ways with Hollywood Records a few years back. However, now she's going full force into getting her new music out to her fans.
You can see a snippet of the song and performance down below!
Stay up to date with everything going on in Eastern Iowa and beyond by downloading the free station app from your app store. Also, make sure to follow all of the station's social media platforms so you can get the latest Midwestern pop culture news.
Maddie Poppe Waterloo Show
An Intimate Evening with Maddie Poppe at the Waterloo Elk's
Photos From the 25th Annual KHAK Radiothon-2022
See photos of Brain and Courtlin having fun with families and the kids that have received treatment at the University of Iowa Stead Family Children's Hospital.