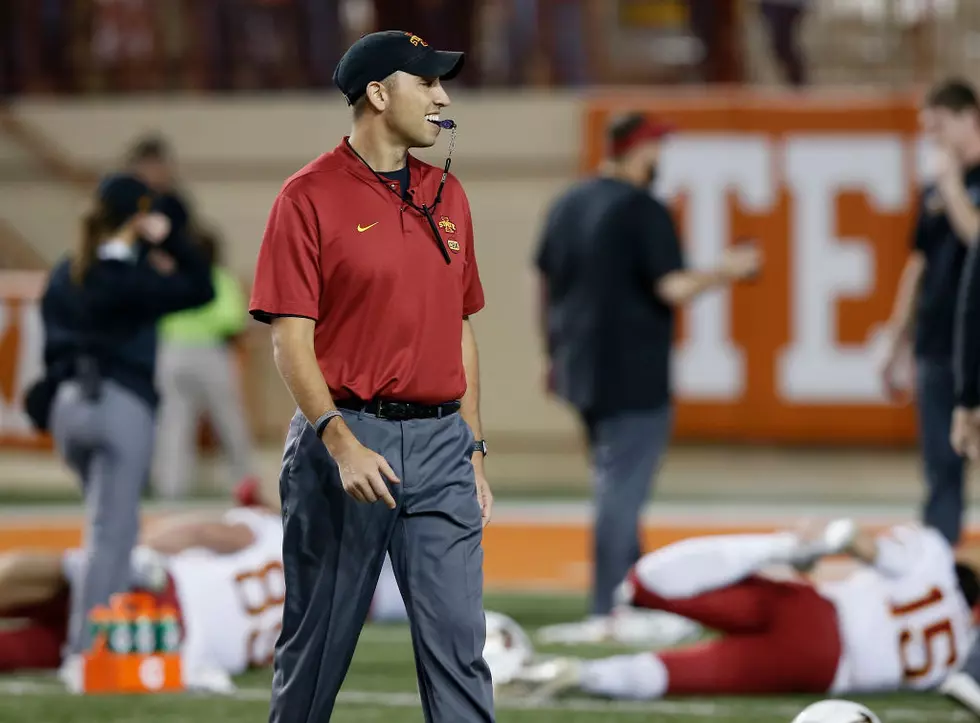 Matt Campbell Awarded Big 12 Coach of the Year
Tim Warner, Getty Images
There's one in every family. The Iowa State Cyclones fan. Like a middle child, a cyclones fan is faithful and loyal. And often overlooked, even if it only seems that way.
But now, that Cyclones fan who for years has felt like an overlooked middle child, is at the center of attention with all eyes on them. And win or lose, they're going to savor every moment. Who can blame them?
This Saturday the Iowa State Cyclones will play in their first ever Big 12 Championship Game against the Oklahoma Sooners. The game kicks off at 11:00 AM.
It's been an inspiring year for the Iowa State Cyclones football team, finishing the 2020 season (8-2 overall, 8-1 conference) with 22 players receiving postseason honors for their performance on the field.
Iowa State head coach Matt Campbell is the most successful coach in the school's history. He's a winner and owns a record that, if he were to would choose to, could put him into a dozen lucrative, high profile positions, collegiate or professional.  This week he was named Big 12 Coach of the Year for the third time.
In fact there are a lot of symbolic 12's to toss around in this setting on Saturday. For those into the "numbers" considere this:
The Cyclones will compete in their first ever Big 12 Championship game
The Cyclones will  be facing 12th ranked Oklahoma.
Iowa State is also hoping to win its first conference title since 1912.
For Cyclones fans it all adds up to a golden moment waiting to be to be savored.