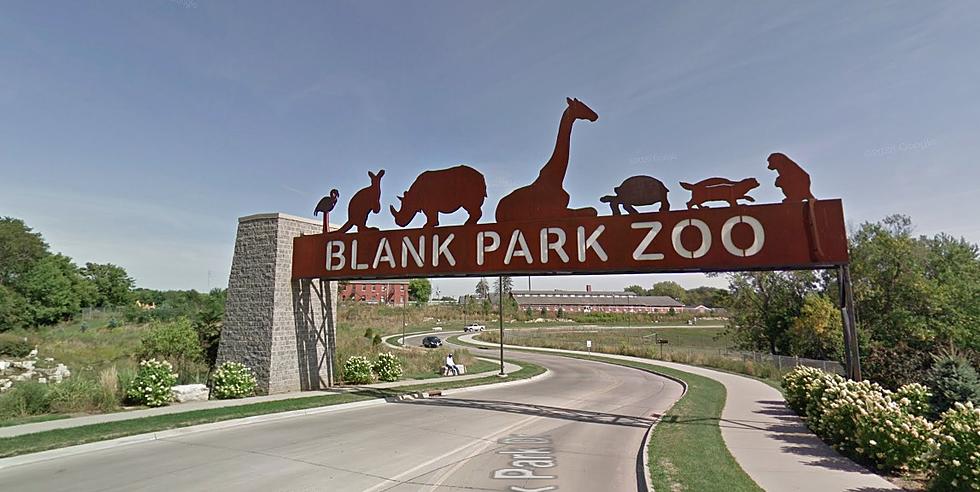 Meet Fisher, the Adorable New Addition to the Blank Park Zoo
Google Maps
Blank Park Zoo in Des Moines has welcomed a cute new otter to their crew!
Over the weekend, Blank Park Zoo announced on Facebook that they added a new North American River Otter to their otter exhibit! His name is Fisher, and he was recently transferred to Des Moines from a zoo over in Madison, Wisconsin. Just look at how cute he is!
According to the post, one-year-old Fisher had to spend some time in quarantine before being introduced to Oliver, a three-year-old otter that already calls Blank Park Zoo home. Once the two met, they immediately became best buds!
Although Fisher and Oliver look alike, there are a few ways to tell them apart during your next visit. The post says, "Fisher can be distinguished from three-year-old Oliver by his light chest fur and slightly slimmer face. Their keepers shared that one of the easiest ways to tell the boys apart is by how they run. While Oliver excitedly hops with both front and back feet, Fisher steps one foot at a time."
It sounds like Fisher is already comfortable in his new environment. He is doing great with his training sessions, and he loves to eat and play! Here's a video of him playing with a rock, courtesy of Zookeeper Dana:
There is another otter in the exhibit at Blank Park Zoo, but she won't be spending any time with Fisher and Oliver. The post reads, "17-year-old Sassy truly does appreciate her personal space and prefers napping to keeping up with the young, energetic boys." I totally understand that feeling. You do you, girl!
To keep up with the latest news from Blank Park Zoo in Des Moines, you can follow their official Facebook page HERE.
20 Awesome Iowa Shirts You Can Order Online
Show off your Iowa pride with one of these cool t-shirts that you can find online!
Ridiculous Things Our Pets are Afraid Of
No matter how tough they act, our pets are all big babies! We asked listeners to share the ridiculous things their pets are afraid of, and here are some of our favorite responses!