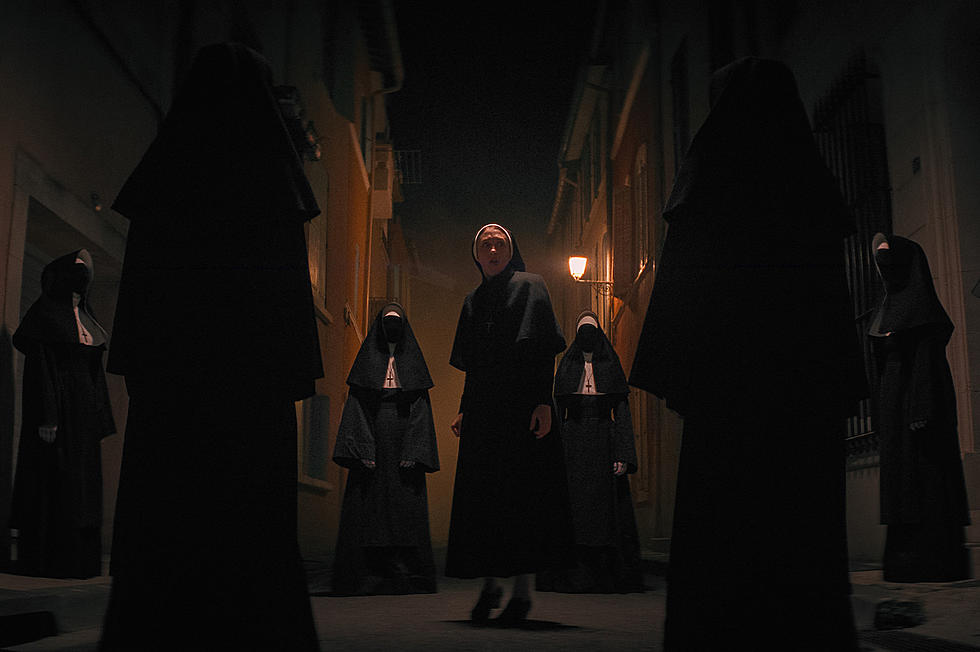 Valak Is Back in 'The Nun II' Trailer
Warner Bros.
There have been eight movies set in The Conjuring universe so far — and it might surprise you to learn that the most successful of all of them wasn't any of the actual Conjuring movies, or any of the movies featuring that creepy doll Annabelle.
No, the biggest hit The Conjuring franchise has produced to date is The Nun. Released in 2018, the movie earned $363.3 million worldwide against a budget of just $22 million. So naturally there is now The Nun II, which features Taissa Farmiga reprising her role from the first Nun as Sister Irene. The evil demon nun Valak is back as well, playing herself once again. (Okay, so it's actually Bonnie Aarons who plays the spooky evil Nun.)
This character first appeared in The Conjuring 2, where she served as the ghostly antagonist to the franchise's two main human heroes Ed and Lorraine Warren, the paranormal investigators played by Patrick Wilson and Vera Farmiga. (Vera Farmiga is Taissa Farmiga's older sister.) The first The Nun was a prequel, set several decades prior to the events in the main Conjuring series. So in the grand scheme of things, The Nun II is a sequel to a prequel.
The trailer for The Nun II looks like precisely the sort of thing you've come to expect from the world of The Conjuring movies. Take a look below:
READ MORE: Is a New Sequel to The Thing In the Works?
Here is The Nun II's official synopsis:
1956 – France. A priest is murdered. An evil is spreading. The sequel to the worldwide smash hit follows Sister Irene as she once again comes face-to-face with Valak, the demon nun.
The Nun II premieres in theaters on September 8.
Letterboxd Top 10 Movies of 2023 (So Far)