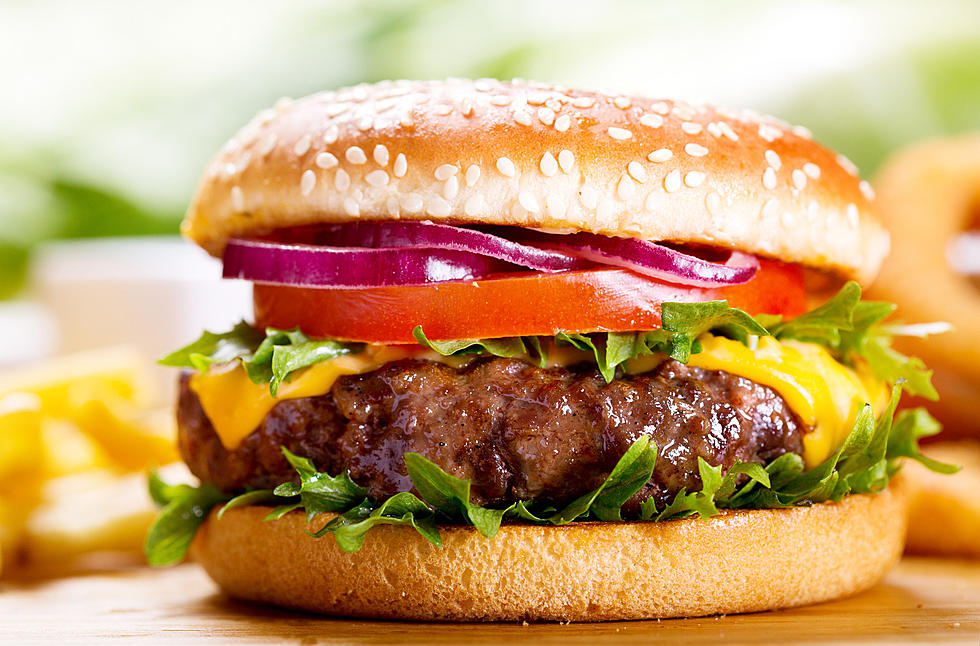 Where To Find The Best Deals On National Cheeseburger Day!
nitrub
There are some food creations that are worthy of their own holiday. Today is one of those days. Why have a hamburger when you can enjoy a CHEESEBURGER? September 18th is National Cheeseburger Day. As the late great Jimmy Buffett described it, "heaven on earth with an onion slice." We all have our favorite place to grab a 'Cheeseburger in Paradise' and many national chain restaurants are offering up big deals on this big day!
According to a recent survey, 82% of Americans say they love cheeseburgers. But what cheese should you put on top? The poll found that American cheese was the winner at 66%, followed by cheddar at 65%, swiss at 43%, pepper jack at 40%, and provolone at 31%. So when was the first cheeseburger created? It turns out you can trace its roots back to a sandwich shop in California.
National Today reports that 16-year-old Lionel Sternberger was working at his dad's sandwich shop, 'Rite Spot' in Pasadena, California in 1926, when he decided to add a slice of American cheese a a burger frying on the griddle. The rest, as they say, is history! Today it's hard to find a restaurant that doesn't offer a cheeseburger on the menu. If you're looking for some great deals on this National Cheeseburger Day, here are some national chains and the deals they are offering!
Applebees - Today get a cheeseburger and fries for $8.99 when ordering in person or online or through their app.
Burger King - Rewards members can get a free cheeseburger with any purchase of $1 or more using an offer from their app or website.
Hardee's - Today rewards members can get a double cheeseburger for half off, up to four.
Dairy Queen - DQ app users can get a free single cheeseburger with a $1 purchase or more.
McDonald's - Get a 50-cent double cheeseburger through their mobile app.
Wahlburgers - 50% off all burgers today only.
Wendy's - Through September 22nd you can get a 1-cent Jr. Bacon Cheeseburger with any purchase using an offer from their app or website.
There is no wrong way to enjoy a cheeseburger. I'm a big fan of all kinds of toppings including fried eggs! But, in case you're wondering what a Cheeseburger in Paradise really tastes like...I'll leave it to Jimmy.
The Highest-Rated Cedar Rapids Restaurants on Yelp (September 2023)
We have a ton of great local restaurants in Cedar Rapids, but which ones are the best of the best? To determine the top 15 restaurants in Cedar Rapids, we looked at
Yelp
reviews for businesses that are within city limits. Here are the highest-rated restaurants as of September 12th, 2023:
25 Eastern Iowa Restaurants We Want on 'Diners, Drive-Ins & Dives'
The Food Network show 'Diners, Drive-Ins and Dives' hasn't made very many stops in Iowa, so we wanted to give them a few ideas for their next visit! Our list contains diners, hole-in-the-walls, small town staples, places that have stood the test of time, and restaurants that just have that perfect dive-y vibe. Most of our picks come from the Cedar Rapids/Iowa City areas, but we did include a few favorites that are a bit of a drive! Here are 25 of the places we'd love to see on 'Diners, Drive-Ins and Dives' someday: