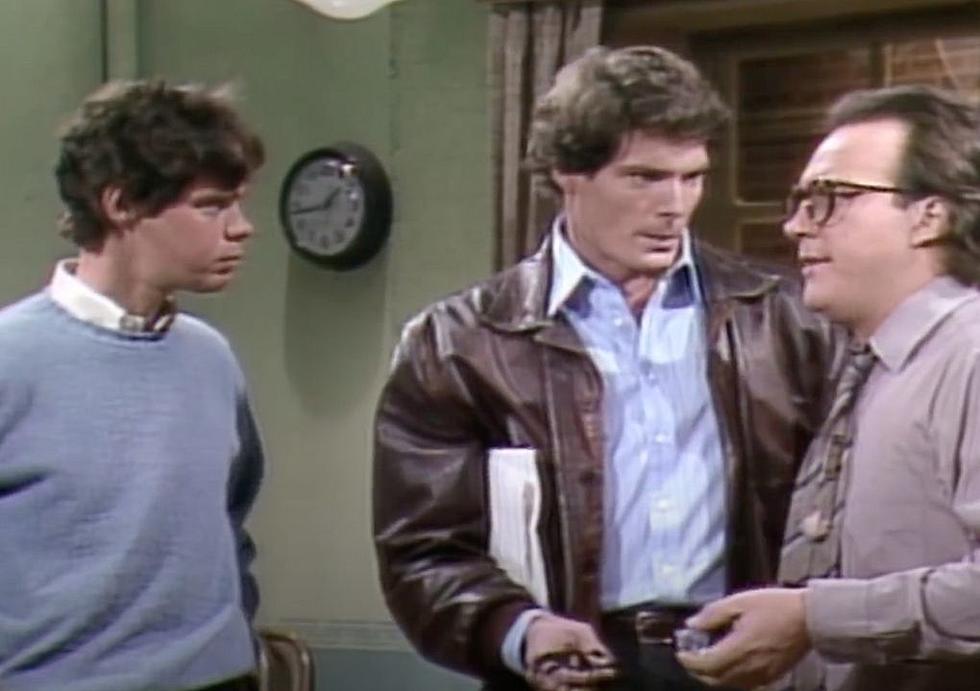 Cedar Falls Native Got Booted Off SNL And Ran For Congress
Courtesy of SNL via YouTube
LIVE FROM....cedar falls...IT'S SATURDAY NIGHT!
I got into SNL when I was a bit too young to understand all of the jokes. One of my very first purchases with my own money was the $1.99 I spent to buy and download the episode of Saturday Night Live that Taylor Swift hosted back in 2009 onto my iPod Nano.
So, yeah...it was a different time.
Most people have their favorite "eras" of SNL that they tend to fall back on. For me, I just can't get enough of Tina Fey and Amy Poehler together.
After scrolling through Facebook the other day, I discovered that a Cedar Falls native actually made it on Saturday Night Live. At least for a little while.
Born on April 13th, 1957 Gary Kroeger graduated from Northern University High School in Cedar Falls. In 1981, Kroeger completed his schooling at Northwestern and immediately headed to New York City.
Kroeger frequently appeared in sketches alongside Julia-Louis Dreyfus of Seinfeld and Veep fame. The Iowan was a castmember during the brief time that show-runner Lorne Michaels decided to take a break from the show.
That hiatus went from a few months to a few years. 
When Lorne Michaels returned to SNL for the 11th season he fired the majority of the cast. This included the Iowa native Gary Kroeger.
He wasn't out of work for too long after that. The gifted comedian and writer ended up working on the classic show Murder She Wrote in an episode in 1989.
Some other film projects he was a part of included:
"The Big Picture"
"Archie: To Riverdale and Back Again"
"A Man Called Sarge"
Decided To Give Politics A Try
After a steady and successful career in Hollywood, which included several game-show hosting gigs, Kroeger got into the restaurant business for a brief period of time. The former SNL actor ended up moving back to Cedar Falls.
He was the man behind the Cedar Falls restaurant Figaro Figaro, which closed a few years ago.
In 2015, he tried to get his hand in politics. Kroeger initially attempted to run for the U.S. House of Representatives, but changed course less than a year later when he put his hat in the ring for the Iowa House of Representatives.
His bid proved to be an unsuccessful one unfortunately.
According to his Facebook page, he currently is running Outlier Creative Solutions.
Pyramid Home In Clear Lake
If you're looking to take a trip to Clear Lake sometime in the near future, why not rest and relax like an Egyption? This pyramid home is available for you to check out on Airbnb.
See Inside Roseanne Barr's Eldon Mansion
Roseanne Barr was set to make a home in Iowa. She and her then-husband Tom Arnold were in the midst of building a mansion in Eldon. It was put on hold when the couple eventually split up. This left a beautiful, unfinished, and kind of spooky mansion behind.