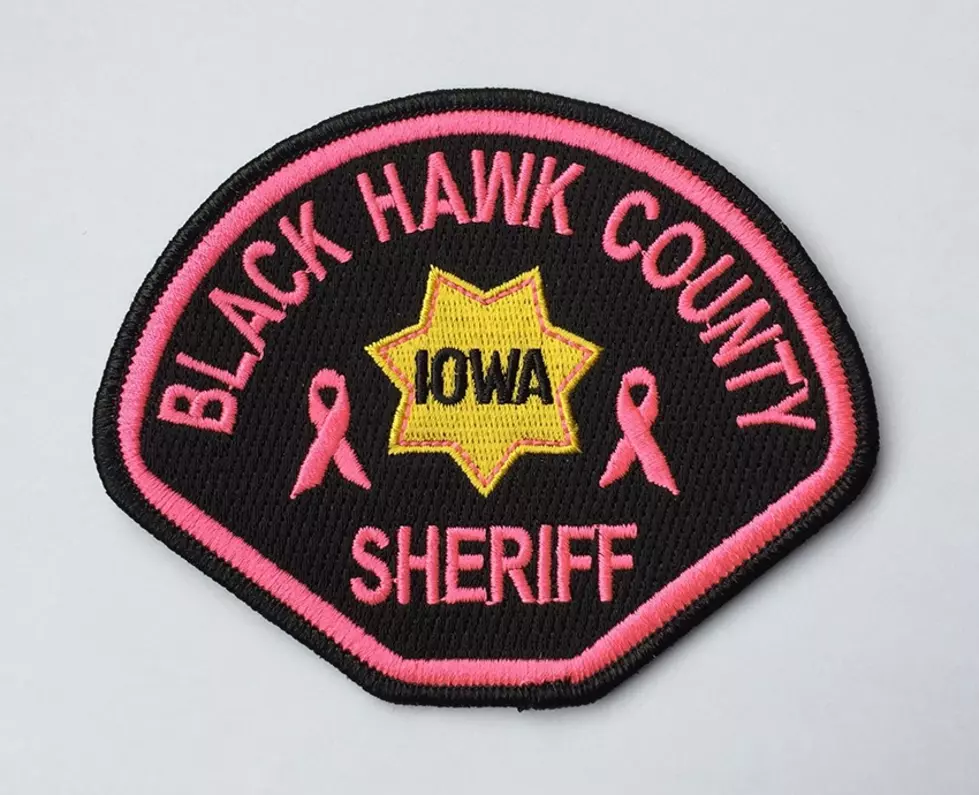 Check Out the Black Hawk County Sheriff's Breast Cancer Fundraiser
Courtesy of the Black Hawk Co. Sheriff
October means Breast Cancer Awareness month in the U.S. Many of us know someone impacted by the cancer and, many want to help, but want funds donated to stay local. Good news, there's a new fundraiser that achieves just that.
According to a press release sent by the sheriff's office to this station, the public can purchase one of the two new Breast Cancer Awareness patches for just $10. All the monies will go to the Susan G. Komen Foundation of Greater Iowa, insuring the donations stay close to home. To buy, you can simply stop by the sheriff's office with the $10. The sheriff's office is in downtown Waterloo at 225 E 6th St.
In addition, all deputies and officers will be wearing one of the new patches for month of October. You may also see the same design on the side of some of the sheriff's squad cars this month. Hopefully not when you're getting pulled over for speeding...
Checkout the two designs:
Enter your number to get our free mobile app
2020 Iowa Home Winter Survival Kit