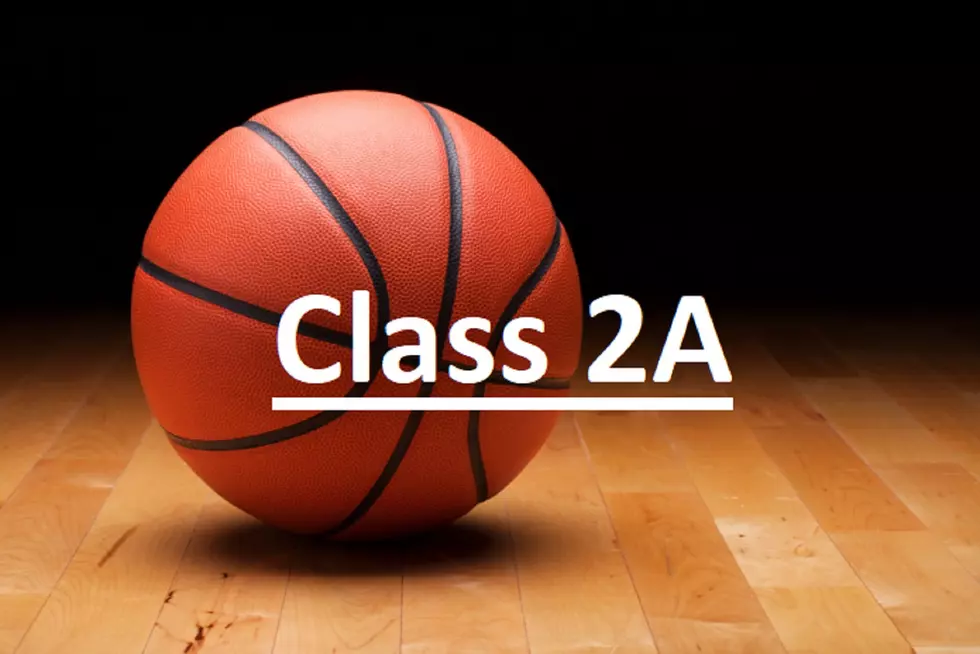 2019 Class 2A Iowa High School Boys Basketball State Tournament
Courtesy: Willard - Thinkstock
Here are the 2019 Iowa High School Boys State Basketball Tournament Class 2A pairings and results.
Class 2A quarterfinal games will be played on Monday, March 4 and Tuesday, March 5. The winners advance to the state semifinals on Wednesday, March 6. The 2A consolation final is set for Thursday, March 7 at 11:55 AM, while the championship game is scheduled for Friday, March 8 at 4:10 PM.
The eight-team field includes Dike-New Hartford. Other qualifiers for the 2019 state tournament are: Boyden-Hull, Des Moines Christian, Iowa City Regina, North Linn, Rock Valley, South Hamilton and Van Meter.
South Hamilton and Van Meter are the only 2A squads returning that competed in the 2018 tournament. North Linn is also a returning qualifier, following a second-place finish in 1A last year.
A new Class 2A state champion will be crowned this year. Defending titlist Cascade is not part of this year's field.
Dike New Hartford is making its fourth state tournament appearance as a combined program and is seeking its first title. The Wolverines finished third in 2000 and also qualified in 2013 and 2016.
Prior to combining programs in the early 1990s, Dike made it to state four times (1928, 38, 67-3rd, 80-1st) and New Hartford had two state tournament appearances (1935, 56-4th).
2019 BOYS STATE BASKETBALL TOURNAMENT RESULTS
BACK TO TOP

 

2019 CLASS 2A BOYS STATE BASKETBALL TOURNAMENT

 

 

 

#1 North Linn, Troy Mills (23-0)

 

 
 
 

 

Tuesday, March 5, 9:30 AM
G1

 

 

At Wells Fargo Arena, Des Moines

 

North Linn, Troy Mills (24-0)
 
 

 

 

 

 

68-45
G5

 

#8 Des Moines Christian (17-6)

 

Wednesday, March 6, 8:15 PM

 

 

 

At Wells Fargo Arena, Des Moines

 

 

 

 

 

North Linn, Troy Mills (25-0)
#4 Van Meter (21-2)

 

 
 
 
54-47

 

Monday, March 4, 8:15 PM
G2

 

 

At Wells Fargo Arena, Des Moines

 

Van Meter (22-2)
 
 

 

 

 

 

43-32

 

#5 Dike-New Hartford (21-1)

 

 
 

 

 

 

Friday, March 8, 4:10 PM
G8

 

 

 

North Linn, Troy Mills (26-0)

 

 

CHAMPION

 

 

60-41
#2 South Hamilton, Jewell (21-1)

 

 
 
At Wells Fargo Arena, Des Moines

 

Monday, March 4, 6:30 PM
G3

 

 

At Wells Fargo Arena, Des Moines

 

South Hamilton, Jewell (22-1)
 
 

 

 

 

 

71-63
G6

 

#7 Rock Valley (18-7)

 

Wednesday, March 6, 6:30 PM

 

 

 

At Wells Fargo Arena, Des Moines

 

 

 

 

 

Boyden-Hull (24-2)
#3 Boyden-Hull (22-2)

 

62-59

 

Monday, March 4, 4:30 PM
G4

 

 

 

At Wells Fargo Arena, Des Moines

 

Boyden-Hull (23-2)
 
 

 

 

 

 

61-56

 

#6 Iowa City Regina (20-2)

 

 
 
 

 

 

 

 

 

 

Van Meter (22-3)

 

 

 

G7

 

 

 

Thursday, March 7, 11:55 AM

 

 

 

At Wells Fargo Arena, Des Moines
South Hamilton, Jewell (23-2)

 

 

 

 

53-52

 

 

 

South Hamilton, Jewell (22-2)