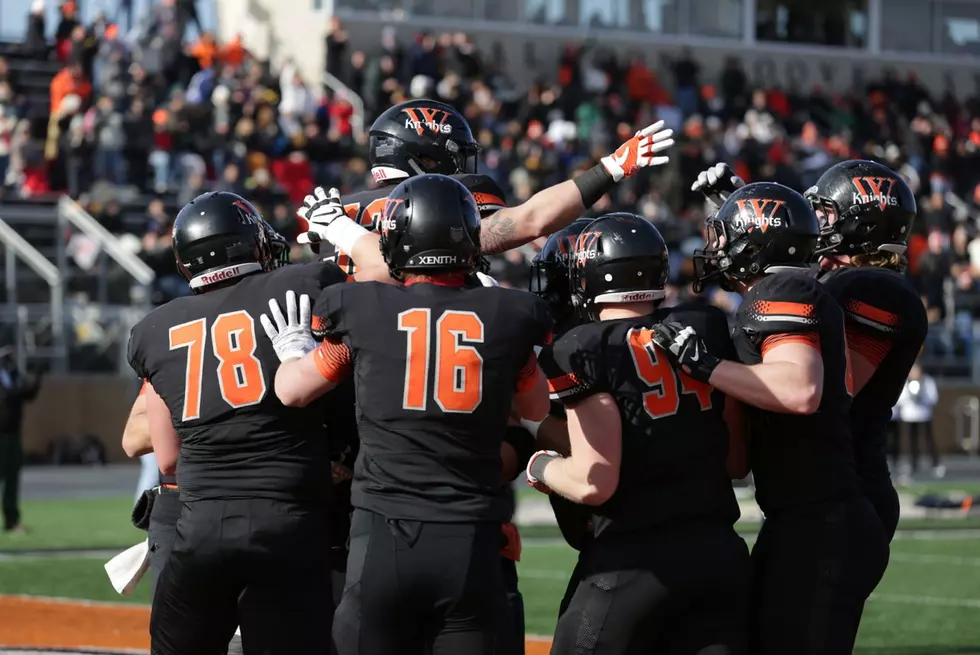 Wartburg Picked To Win 2019 ARC Football Title
Courtesy: Julie Drewes - Wartburg College
If preseason polls are any indication, Wartburg is expected to have another spectacular football season.
Wartburg, the reigning conference champion, garnered seven first-place votes in the poll while earning 63 points. The Knights finished 10 points ahead of projected second-place finishers Central and Dubuque, each of which received 53 points. Luther got 17 points and was picked to finish eighth among the nine league teams.
Coach Rick Willis' Wartburg team finished the 2018 season with 8-3 overall and 7-1 conference marks on the way to earning its 16th conference title in program history and capturing the ARC's automatic bid to the Division-III NCAA playoffs. The Knights' year-end record extended their streak of winning seasons to 26 straight.
On Friday, JoJo McNair was selected as a second-team All-American by D3football.com. The junior from Joliet, Ill., is a dual-threat defensive back and wide receiver for the Knights and becomes one of only three American Rivers Conference players to garner Preseason All-American honors from the organization. McNair is a two-time A-R-C First Team All-Conference member and tallied a team-high nine receiving touchdowns and 11 pass breakups in 2018.
The Knights open their 2019 campaign on the road. Wartburg's season-opener is at Greenville (Ill.) on Sept. 7.
2019 American Rivers Conference Preseason Poll
1. Wartburg - 63 total points (7 first-place votes)
T2. Central -53 (2)
T2. Dubuque - 53 (1)
4. Simpson - 45
5. Coe - 36
6. Loras - 29
7. Nebraska Wesleyan - 18
8. Luther - 17
9. Buena Vista - 11