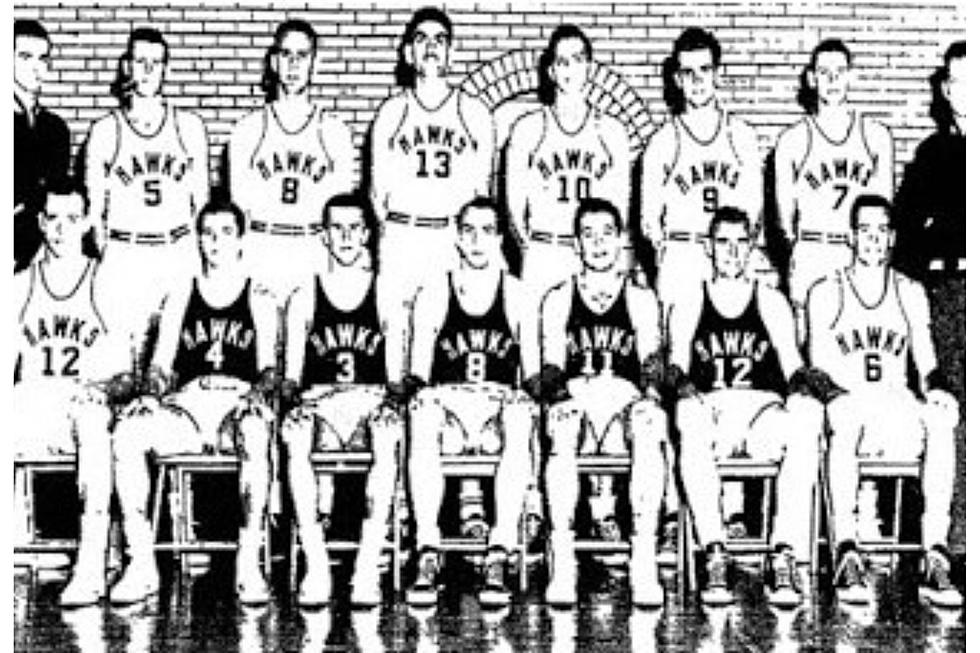 Did You Know Iowa Was Once The Home of an NBA Team?
NBA Hoops Online
October 24 marks the opening night of the NBA. Some would argue that NBA basketball players are the most athletic humans on the planet and it'd be tough to disagree. When you're that tall, fast, and strong, it's no wonder why the NBA is one of the biggest professional leagues in the world.
Everyone knows that Iowa does not have a professional sports team. There are some die-hard Hawkeye fans, Cyclone fans, and Panther fans but when it comes to professional sports, Iowa is a bit of a melting pot. It's actually a lot of fun learning about which teams Iowans cheer for and the stories behind why fans have chosen certain teams. Did you know that Iowa was once the home of an NBA team?
Waterloo Hawks
While there may be a little debate on this, the Waterloo Hawks are the only professional team in any of 4 major U.S. sports to call Iowa home. There has never been a professional team, other than the Hawks, in the NBA, NHL, MLB, or NFL in the state of Iowa, according to NBA Hoops Online.
The team played in Waterloo for 3 seasons and played in 3 different leagues. From 1948-49, they played in the NBL (National Basketball League), from 1949-50, the Hawks were officially an NBA team and finished the season with a 19-43 record. Sadly, it was a very short-lived NBA stint as the Hawks headed back to the NBL in 1950-51 and the league disbanded the next season.
There Is Some Debate
Depending on who you ask, not everyone would consider the Waterloo Hawks the only NBA team in Iowa. At one point, there was the Tri-Cities Blackhawks. They sometimes played in Davenport but most of their home games were held in Moline, Illinois. The Waterloo Hawks and Tri-Cities Blackhawks were named after Chief Blackhawk, who was a leader in a long-standing war against the U.S. government, in the 19th century. Both of these teams are now currently known as the Atlanta Hawks.
League History
According to NBA Hoops Online, the Waterloo Hawks are one of the very few teams who played in 3 different leagues, in 3 different seasons. They started out in the NBL for their first season. The the NBL merged with the BAA, they became an NBA team. After 1 season, multiple teams were forced out of the NBA and formed the NPBL. The NPBL only lasted one season.
Don't let anyone tell you Iowa has never been home to a professional sports team again!
Iowa Born Sports Stars
What do each of these stellar athletes have in common? They all hail from the Hawkeye State.
Gallery Credit: Johnny Marks
Smallest Populations In Iowa
Smallest Populated Towns In Iowa
Gallery Credit: Gabe Glidden