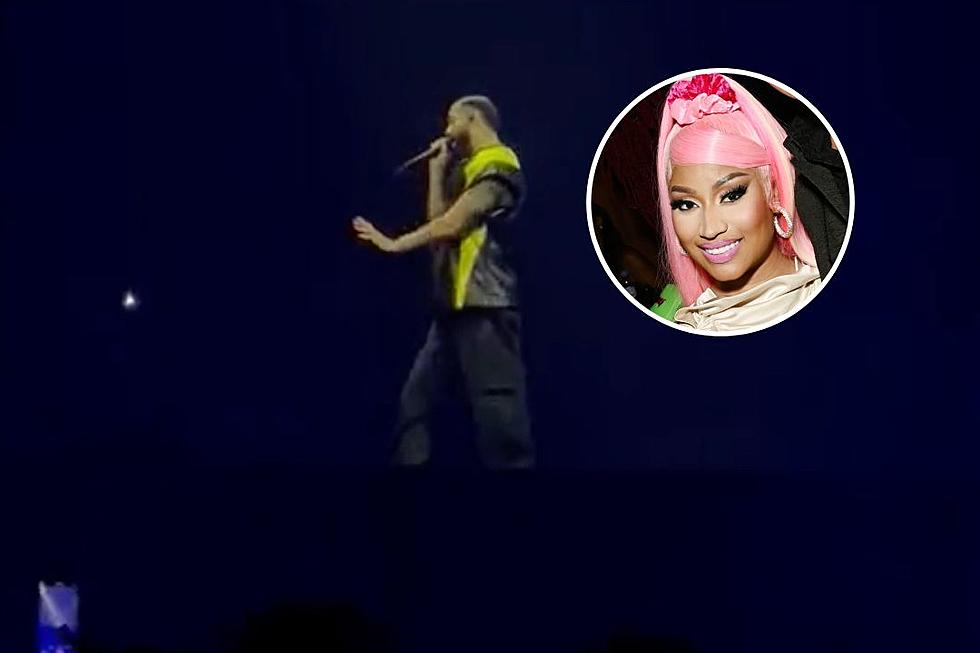 Drake Reveals Nicki Minaj Will Appear on His Upcoming Album For All the Dogs
dirtydan/Twitter/Slaven Vlasic/Getty Images
Drake has revealed that Nicki Minaj will appear on his upcoming album, For All the Dogs.
Drake Will Reunite With Nicki Minaj on His New Album
On Saturday (July 8), during his Detroit stop on his It's All a Blur Tour with 21 Savage, Drake revealed to the audience that Nicki Minaj will be featured on his highly anticipated album, For All the Dogs. During his set, he paused the show to make the big reveal.
"I'mma give away one thing off the album in Detroit tonight 'cause I got a lot of love for Detroit," Drizzy told the roaring crowd. "Me and Nicki Minaj did our very first song in like a really long time, I'm excited about that."
"I got a lot of love for her," he added.
Watch the clip below.
Drake and Nicki Minaj Haven't Collaborated on a Song Together in Six Years
Drake and Nicki haven't collaborated on a full song together since 2017 when the 6 God appeared on the latter's track "No Frauds" with Lil Wayne. However, Nicki made a brief cameo—but didn't rap—on Drake's 2021 tune "Papi's Home" from his Certified Lover Boy album. So it would be interesting to hear what they have cooked up in the studio.
When Drake's For All the Dogs Album Dropping?
There's no word on when Drake's project For All the Dogs will hit DSPs. Last month, Drizzy revealed his new album with the release of his poetry book, Titles Ruin Everything, A Stream of Consciousness by Kenza Samir and Aubrey Graham. According to DJ Khaled, if you haven't cop the book, you've played yourself.
"If you haven't gotten Drake's new book, you're behind time," he said in a hilarious video before reading from the book. "He's giving you keys. Each key leads to the next key," Khaled added.
Drake's new book dropped on June 24. He has not revealed the release date for the new album.
See Greatest Hip-Hop Duos of All Time