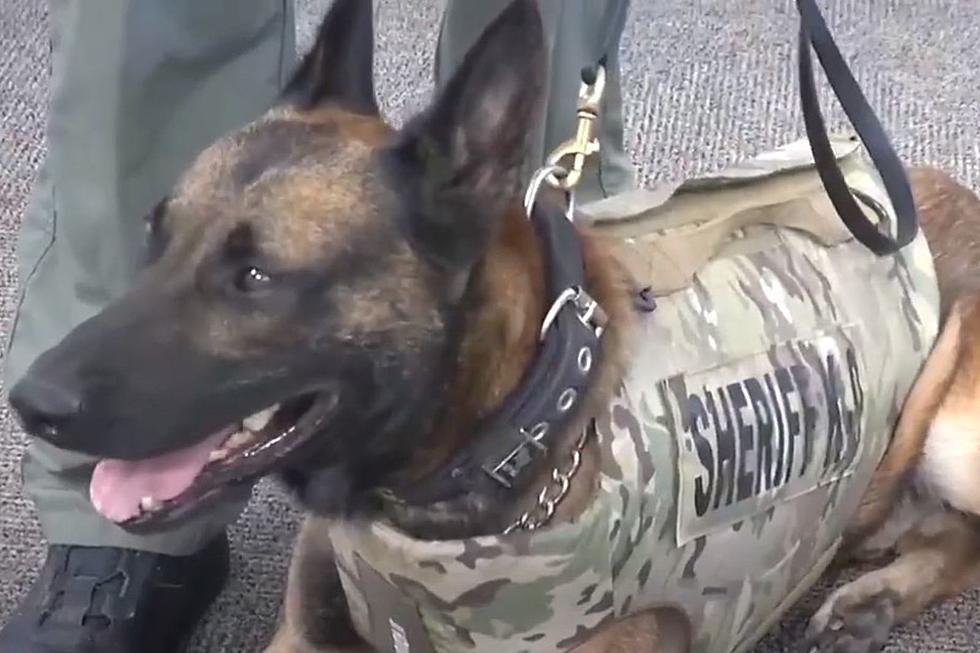 Eastern Iowa County Will Protect K9 Officers Just Like The Humans
KCRG-TV9 via YouTube
Police dogs, which are also known as K-9s, are normally used to handle two incredibly important jobs. According to the National Police Dogs Foundation, the two most common classifications of K-9s are patrol and/or detection. Patrol K-9s are used to assist human police officers with patrol duties. They offer protection for police officers, they can help chase down a suspect or help clear buildings.
K-9s used for detection help find narcotics or explosives. Detection dogs perform one task or the other. They are never used for both according to National Police Dogs Foundation. There are two K-9s in the Linn County Sheriff's Office and they are getting a much-needed equipment update.
*This is a generic photo of a K-9 and not the dogs in this story*
New Equipment for K-9s
According to KCRG, the Linn County Sheriff's Office will now equip all of the officers with the same vest, whether they have two legs or four. These vests are custom-made to fit each dog specifically and will help protect each of them in dangerous situations.
Major Chad Colston spoke to KCRG about the advantages of these vests. He said
Those vests are stab-resistant and bulletproof vests, much like what the deputies wear. I think it's very important that we do all we can for our K9s. I mean they will, without hesitation, give their life to save the life of their handler, to save the life of other deputies, and to save the life of the public.
Due to the added weight of these bulletproof and stab-resistant vests, each handler will work with the dog to make sure they are used to wearing one before they head out into the field. With added protection of these vests, a police dog's life can be extended as well as their service to the communities they serve.
In this video, you can meet Charlie! He has received his very own special vest.
Eight Iowa Animals That Are Threatened or Endangered
Iowa has 47 endangered animals and 35 more that are threatened. Today, we'll look at eight of those 82.
Gallery Credit: Getty Images/Unsplash/YouTube
Iowans Show Off Their Best Halloween Costumes Ever
We love creative Halloween costumes! Here are a few of our favorites submitted by listeners on Facebook:
Gallery Credit: Courtlin