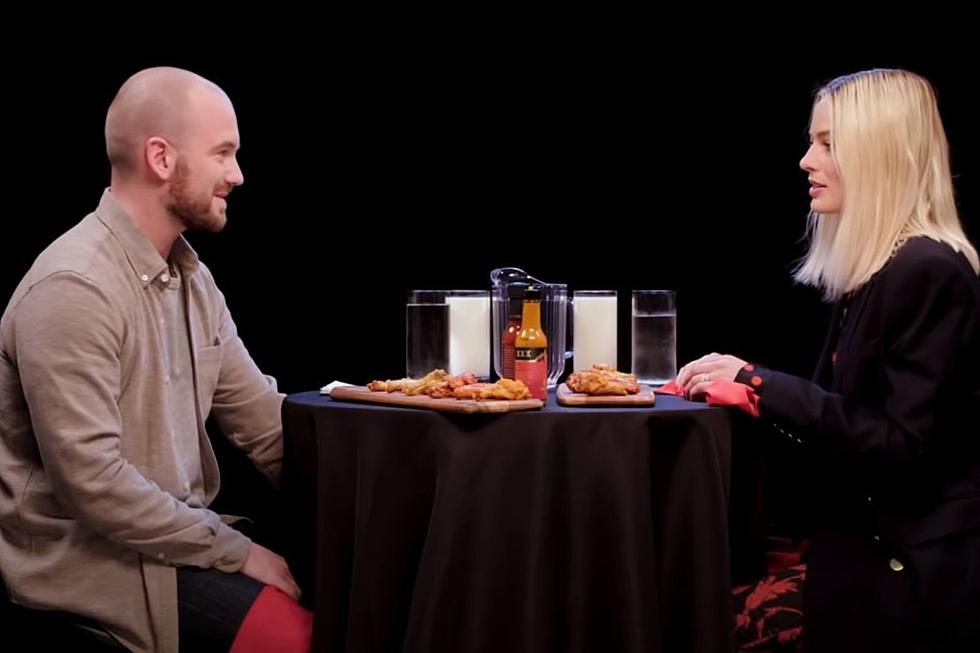 Eastern Iowa Restaurant Hosting 'Hot Ones' Wing Challenge
Jasper Liang via YouTube
Hot Ones is one of the best celebrity talk shows in the world, in my opinion. The show is hosted by co-creator Sean Evans and can be viewed on YouTube and Hulu. There are plenty of talented daytime and late-night talk show hosts but Sean Evans and Hot Ones is miles ahead of them all.
During a Hot Ones interview, Sean speaks to celebs as they both eat buffalo wings. As the interview progresses, the wings get more spicy. The research Sean and his team put together for each interview is part of the reason Hot Ones is on top of the mountain when it comes to talk shows. There are tons of compilation videos of celebrity's reactions to the questions the Hot Ones crew come up with. Like this one
*WARNING STRONG LANGUAGE IS USED IN THIS VIDEO. VIEWER DISCRETION IS ADVISED*
Part of the reason this show is so fun to watch is you don't get the feeling that the person being interviewed is there to promote a project. Standard talk shows all begin to sound the same every time you watch your favorite celeb go on their "press tours."
When celebs appear on Hot Ones, they almost always come off as regular, down-to-earth people. They can relax, swear, have a beer, and enjoy a nice conversation with a friend while eating buffalo wings. It feels a lot like when you and your friends go out for lunch/dinner and you're just hanging out.
Da Bomb Sauce
The wings start out pretty mild and most people on the show don't have much of an issue with the first 4 or 5 wings. After that, the wings really turn up a notch. The show's most popular wing isn't even the 10th and final wing. It's the 8th wing, covered in a hot sauce called "Da' Bomb."
Supposedly this sauce is no joke. The show's best reactions are almost always after eating this wing. The worst part is...the sauce isn't exactly great tasting either, it's just unbearably spicy.
*WARNING STRONG LANGUAGE IS USED IN THIS VIDEO. VIEWER DISCRETION IS ADVISED*
Hot One's Challenge Is Coming To Cedar Rapids
If you're a fan of the show or a fan of spicy wings and would like to accept the Hot Ones Challenge, you have the opportunity on Saturday, November 4th! Cliff's Dive Bar & Grill will be hosting the Hot Ones challenge at 1 pm.
According to Cliff's Facebook page, there will be "Ten wings, ten sauces.
There will be a participant registry behind the bar at Cliff's. You can also message the restaurant through FB or message Cale Henderson. All participants will be asked to sign a waiver and there is a $20 entry fee.
Wings will be brought out fresh one at a time and freshly tossed in the corresponding sauce by the one and only Justin Zehr."
While you may not get the Sean Evans' interview treatment, you will be able to find out if you have what it takes to complete the challenge! If you aren't a fan of spicy wings, I bet it would still be a pretty fun experience to watch. You could head to Cliff's and enjoy a regular meal while you watch these contestants suffer through each wing.
Do you have what it takes?! Maybe not but it still seems like a really fun opportunity if you'd like to try. My wife has suggested I try a Hot Ones challenge for years and I think this Saturday might be my best opportunity to see if I have what it takes.
Grab your Pepto-Bismol and get ready to take on the Hot Ones challenge at Cliff's.
All the Corridor Restaurants That Have Opened in 2023 So Far
Here are some of the new places that you can check out near Cedar Rapids and Iowa City, as of October 18th!
Gallery Credit: Courtlin
11 Awesome Iowa Cabins to Check Out This Fall & Winter
Looking to take a little staycation this fall or winter? There are some really cool cabins you can visit here in Iowa! Here are 11 of the highest-rated in the state on Airbnb:
Gallery Credit: Courtlin