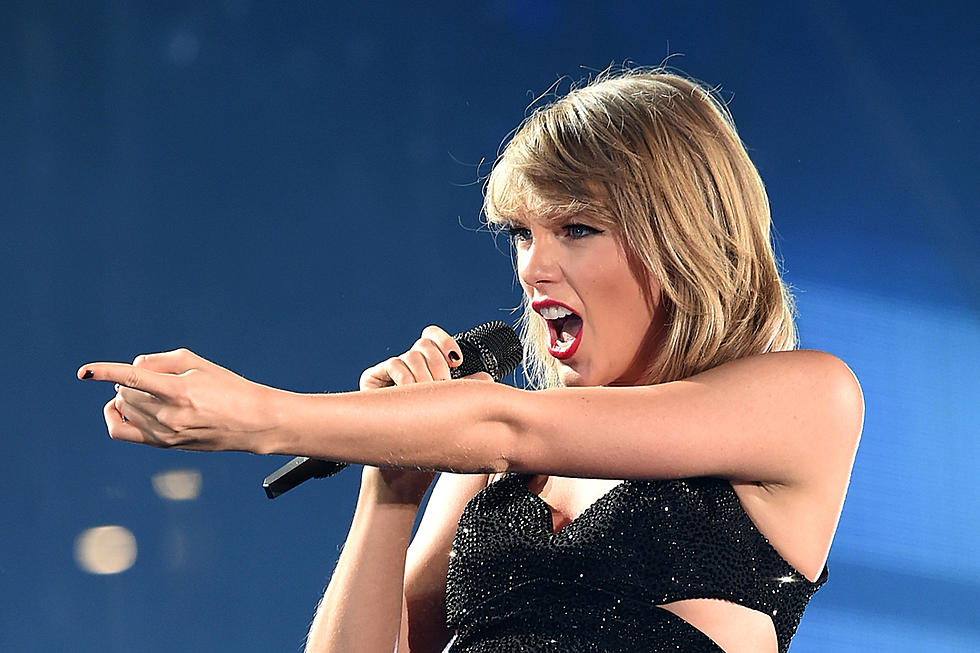 Former Radio Personality's Settlement Payment to Taylor Swift Is a 'Final Jab'
Sascha Steinbach, Getty Images
The former disc jockey ordered to pay Taylor Swift after a sexual assault lawsuit included a parting shot when he finally settled up.
David Mueller was ordered to pay Swift a symbolic settlement of one dollar in August after a jury found that he had groped her during a meet and greet at her concert in Denver in 2013. When Swift was included as one of the Silence Breakers in Time magazine's Person of the Year issue on Wednesday (Dec. 6) she said Mueller had yet to make good on that settlement. The Associated Press reports that Mueller has provided them with a letter to prove he sent the payment on Nov. 28, but in what he calls a "final jab" at the singer, he paid her with a Sacagawea coin.
The former disc jockey lost his job after station management learned of the groping allegations, and he sued Swift, claiming she had interfered with his employment. She countersued, and in a series of rulings, judges systematically threw out Mueller's various claims, with a jury ultimately ruling in Swift's favor on the merits of her countersuit. Mueller continues to deny that he groped Swift.
Swift put aside her characteristically demure public persona when she took the stand to provide explosive testimony in open court, letting loose on Mueller and his lawyers in no uncertain terms after enduring days of her team and even her mother being badgered on the witness stand.
See the Best of Taylor Swift's Groping Trial Testimony
"My mom was so upset after her cross-examination, she was physically too ill to come to court the day I was on the stand. I was angry," Swift admits to Time. "In that moment, I decided to forego any courtroom formalities and just answer the questions the way it happened. This man hadn't considered any formalities when he assaulted me, and his lawyer didn't hold back on my mom — why should I be polite? I'm told it was the most amount of times the word 'ass' has ever been said in Colorado Federal Court."
Time included Swift as one of the Silence Breakers for her bravery in helping to shine a light on the topic of sexual assault, and in the months since then, the #MeToo movement has taken down a number of powerful men in the entertainment business and politics. Swift says she felt it was important for her to come forward to help prevent similar things from happening to younger people in less position to defend themselves.
"I was headlining a major arena tour and there were a number of people in the room that saw this plus a photo of it happening," she points out. "I figured that if he would be brazen enough to assault me under these risky circumstances and high stakes, imagine what he might do to a vulnerable, young artist if given the chance."
Most Powerful Women in Country Music
Watch: Country Women Well-Represented in 2017 Taste of Country RISERS