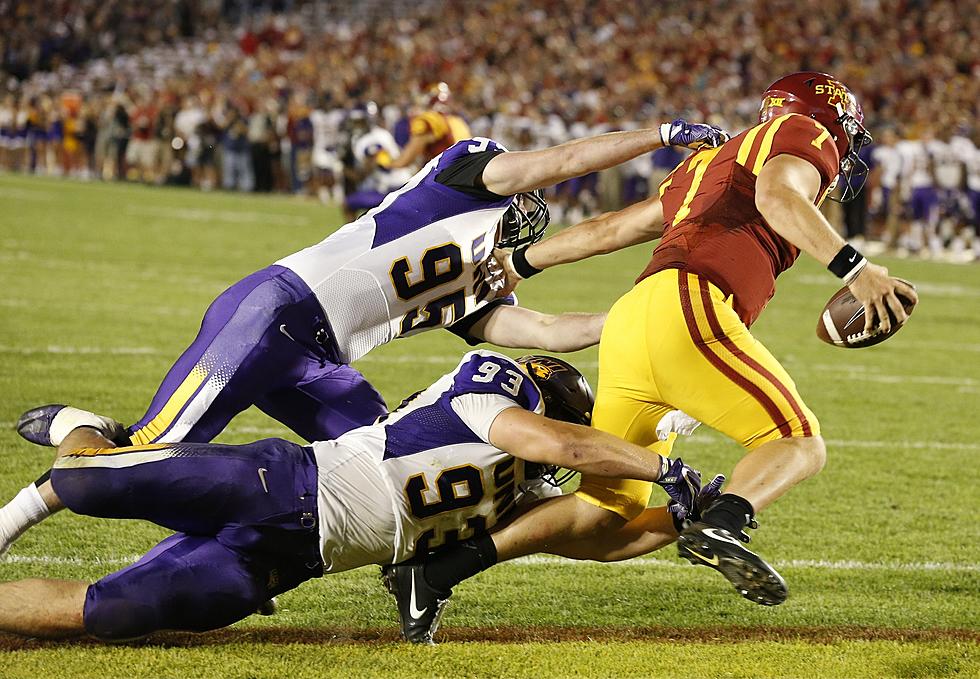 Former UNI Standout Signs Another NFL Contract
UNI defensive end Karter Schult (#93)/ Photo: David Purdy, Getty Images
Tripoli native Karter Schult will get another shot at making an NFL roster.
The former Northern Iowa defensive lineman will once again be donning a Panther uniform, this time in Carolina.
Despite the disappointment, he told The Gazette that he never stopped working towards this moment:
I've been working at this for so long, ever since I got released by the Browns ... I didn't really have much contact with any teams until a couple months ago. But I kept working as if I was on a team ... Just to see it finally pay off, it was just a sense of relief, to be honest, because I know I can play football at this level. It seemed like I wasn't getting my opportunity but I finally did.
Schult, UNI's all-time leader in tackles for loss, also participated in mini-camp with the Minnesota Vikings earlier this offseason. He'll now be competing to make Carolina's final 53-man roster. Congrats to Karter! #UNIfight