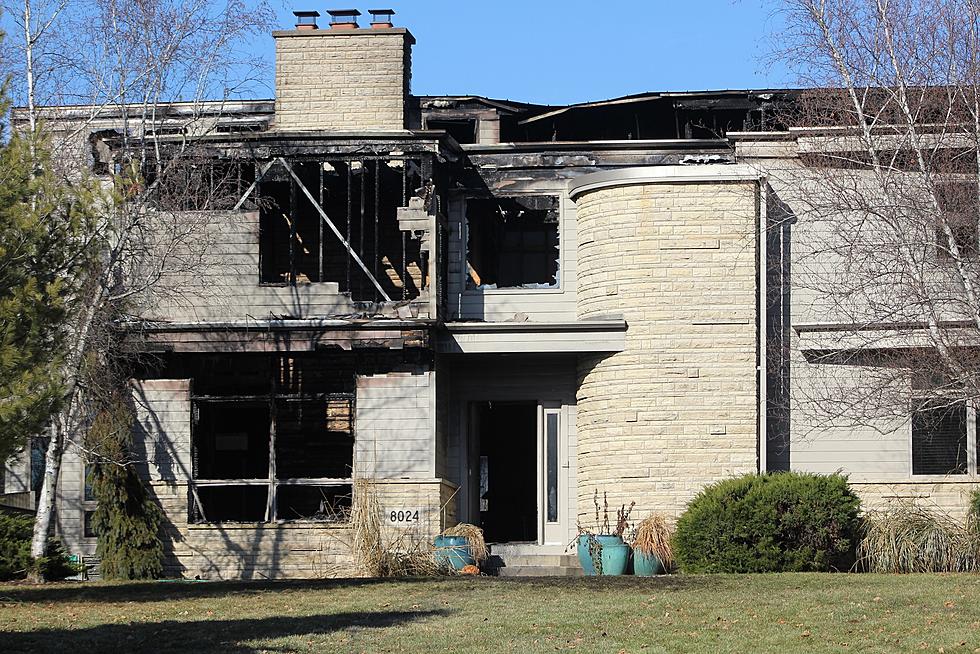 Handicapped Person Rescued From Burning Cedar Falls Home
Photo By: Elwin Huffman - Townsquare Media
Fire heavily damaged a two-story house near the Beaver Hills Golf Course in Cedar Falls late Friday.
In a press release, Fire Chief John Bostwick said firefighters pulled a handicapped person from the burning structure soon when they arrived at the scene around 9:15 PM. Two people were transported to a local hospital to be treated for smoke inhalation and non-life-threatening injuries.
On Saturday, investigators were still trying to determine the cause. Officials said the home, at 8024 Slap Tail Trail, sustained significant damage and is considered a total loss.
The house is owned by Ken Lockard, a real estate developer who is well-known in the Cedar Valley. According to the news release, Lockard was not at home when the fire broke out, but he called 911 to report that there were two children inside the house and a handicapped adult who need to be carried to safety.
Initial 911 calls reported that the living room and house were on fire and that there were flames coming out of the front door, Bostwick said. Upon arrival, firefighters and public safety officers found the house well involved in fire.
According to Bostwick, fire crews immediately placed a ladder to a first-floor roof and rescued handicapped person after breaking out a window. Several hose lines were used to try to control fire.
With very few hydrants in the neighborhood, water tankers were requested from multiple neighboring fire departments to help with hauling water to the scene. Water to fight the fire was shuttled to the scene using those tanker trucks.
Callback personnel including off duty firefighters and public safety officers, assisted with the extinguishment and overhaul of the residence.
Fire crews from Janesville, New Hartford and Stout assisted Cedar Falls firefighters with operations at this scene. Black Hawk County sheriff's officials also assisted.