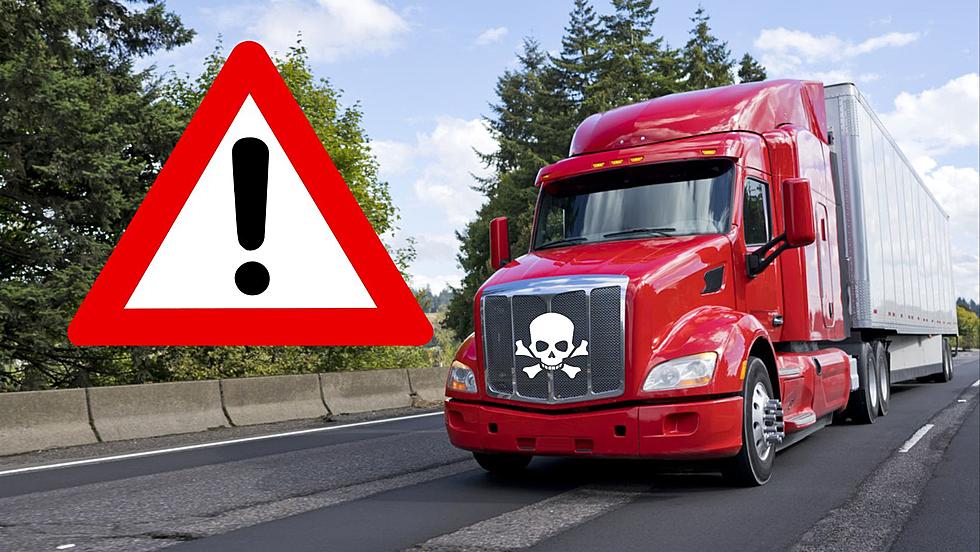 Iowa is One of the Most Dangerous States for Large Truck Drivers
Credit: Canva
Delivering goods across the United States is a consumer necessity. Truck drivers move billions of tons of freight each year from producers to stores.  Without truck drivers, we would have to rely on limited local resources for food and other needs. We wouldn't have access to imported options like certain foods and products like oil, gas, steel, and building products that are more abundant in certain parts of the US than others. That being said, ever since seeing Final Destination 2 back in 2003, an automobile accident involving a big truck has always been a scary thought.
Now a recent study from The Fitch Law Firm has compiled data from the National Highway Traffic Safety Administration (NHTSA) to find the percentage of fatal traffic crashes involving a large truck. Data was taken from a completed data set from 2021. To clarify, the NHTSA defines a large truck as any commercial or non-commercial vehicle with a gross vehicle weight rating of greater than 10,000 pounds, excluding buses and motor homes. Did you know that traffic fatalities in the United States increased by 10 percent from 2020 to 2021 (39,007 to 42,939).
Iowa ranked as the second most dangerous state for large truck drivers as 15.5% of vehicles involved in fatal crashes were large trucks. The total number of fatal truck crashes was 76 out of 491 total fatal vehicle crashes.
"During the time period measured there were a total of 5,699 fatal crashes involving trucks across the US, which amounts to 9.3% of the overall number of 61,265 deadly crashes. The states in the top ten all have considerably higher rates of crashes than the national average. It's important for drivers to be aware of the risks at all times, and particularly in these states."

-Fitch Law Firm Spokesperson
Looking at the compiled data shows the Midwest holds many of the list's top positions, with four states in the top 10. Nebraska leads the way as the most dangerous state for large truck drivers, with 16.1% of vehicles involved in fatal crashes in the state being large trucks. Followed by Iowa at #2, Kansas at #3, and Indiana at #7. Other Midwest states include; Minnesota at #12, Wisconsin at #15, South Dakota at #17, Ohio at #18, Illinois at #25, and Missouri at #32.
It's unfortunate for truck drivers that many on-road collisions end fatally. Having family in the industry, I know that truck drivers already make sacrifices due to their busy schedules, spending time away from home and families on deliveries, sometimes for multiple days at a time. Being a truck driver requires loads of drive time increasing the likelihood of being involved in an accident; but, a world without truck drivers would be extremely difficult. Make sure you thank them for their sacrifices and make sure to keep them and yourself safe on the roads.
CHECK THEM OUT: States With the Best and Worst Commutes
LOOK: Here are the states where you are most likely to hit an animal
Hitting an animal while driving is a frightening experience, and this list ranks all 50 states in order of the likelihood of such incidents happening, in addition to providing tips on how to avoid them.