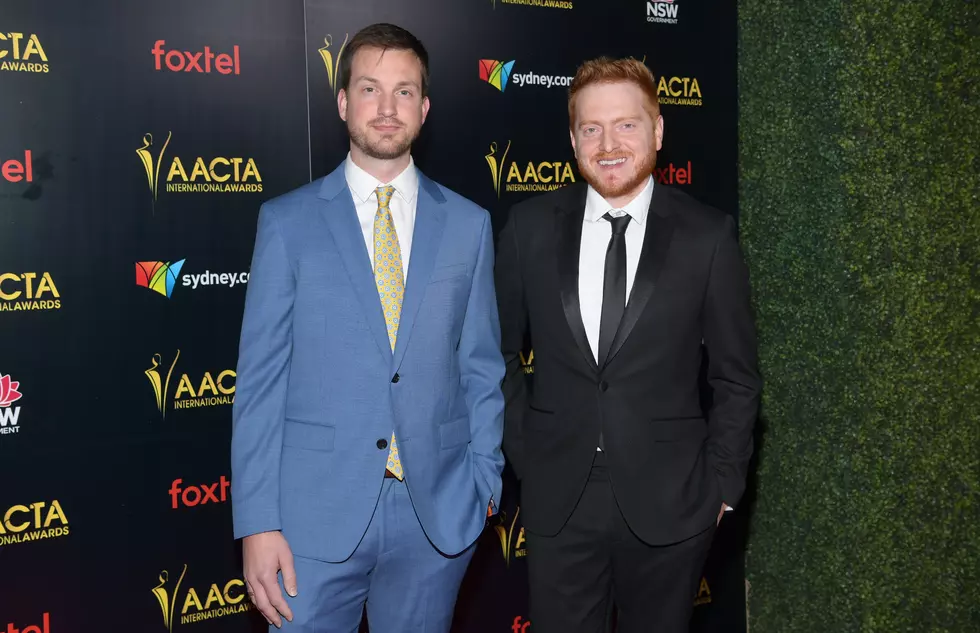 Iowans Behind "A Quiet Place" Have a New Movie Coming in March
Scott Beck (left) and Bryan Woods (right). Photo Credit: Emma McIntyre, Getty Images
Faithful readers know I love movies, and love keeping tabs on local filmmakers. That said, the story of Scott Beck and Bryan Woods has been the stuff of movies themselves.
Beck and Woods, who were both raised in Bettendorf, IA, attended the University of Iowa together. They went on to create their own production company, Bluebox Films, and sold their original screenplay to Paramount Pictures in 2016. That screenplay wound up being the basis for a movie you might've heard of/about: A Quiet Place, starring John Krasinski and Emily Blunt.
A Quiet Place was critically acclaimed upon its release in 2018, and managed to gross over $330 million worldwide. Beck and Woods haven't slowed down since. Right now, they're readying a brand new thriller, which is set to hit theaters in March 2023.
That movie is 65, starring Adam Driver, and featuring Evil Dead's Sam Raimi as a producer. According to the description of the YouTube trailer, here's the plot of the film:
After a catastrophic crash on an unknown planet, pilot Mills quickly discovers he is stranded on Earth 65 million years ago. Now, with only one chance at rescue, Mills and the only other survivor, Koa, must make their way across an unknown terrain riddled with dangerous prehistoric creatures (including dinosaurs) in an epic fight to survive.
Beck and Woods, who both wrote and directed the film, secured the bag with 65 because the film reportedly cost $91 million. By comparison, A Quiet Place cost $17 million, and had more star power in Krasinski and Blunt. 65 definitely boasts significantly more special effects than A Quiet Place, so that coupled with some intensive CGI probably justifies the loftier budget.
65 will be the fifth film Beck and Woods have directed together, and the seventh film they've written together. The two men share a love for the science-fiction and thriller genres. Clearly, their track record has been one with a lot of success. Here's hoping 65 continues the reign of two men from Bettendorf!
LOOK: TV Locations in Every State