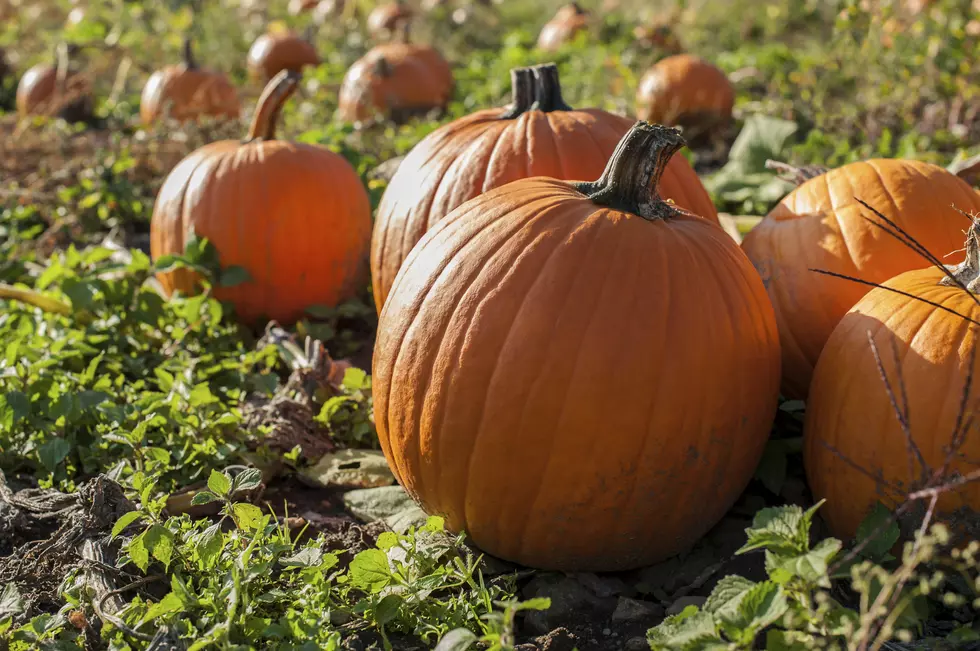 Looking for Pumpkin Patches In Iowa? Look No Further!
AllenSphoto
There are many fall traditions that happen during October.... jumping in the leaves after you rake them, apple picking, getting a Halloween costume, decorating for Halloween, hayrides, and of course going to a pumpkin patch! One of my fondest memories growing up is going to the pumpkin patch with my family and finding the biggest pumpkin I could and swearing I could carry it myself all the way to the cashier (and of course never being able too).
So many hours were spent finding the "just right" pumpkin, going on hayrides, drinking COLD apple cider (the only way to drink it) and doing fun activities around the patch. Well as I have gotten older, I still want to experience those fun times as a kid and because this is my first fall in Iowa, I needed a little help finding a good pumpkin patch (that is also kid friendly) for all the fall fun.
I asked our listeners for some help in finding some of the best pumpkin patches and let's just say they were VERY helpful. For an overwhelming consensus, the number one place that is a must visit seems to be... Center Grove Orchard in Cambridge, Iowa! Apparently, they literally have everything you could possibly want in an pumpkin patch including apple picking and tons of kids activites. Don't believe me? Check out some of the reviews from our listeners.

*Yes, I know this says "Cedar" instead of "Center" but it was just the wrong name typed*
Now, if you don't want to drive that far to this patch there were also a few other suggestions such as Sherman's Pumpkin Patch, Barn Stahl, Enchanted Acres, Bloomsbury Farm, Drr's Pumpkin Patch and of course Heartland Farms in Waterloo! Wherever you go, enjoy the pumpkin hunt!