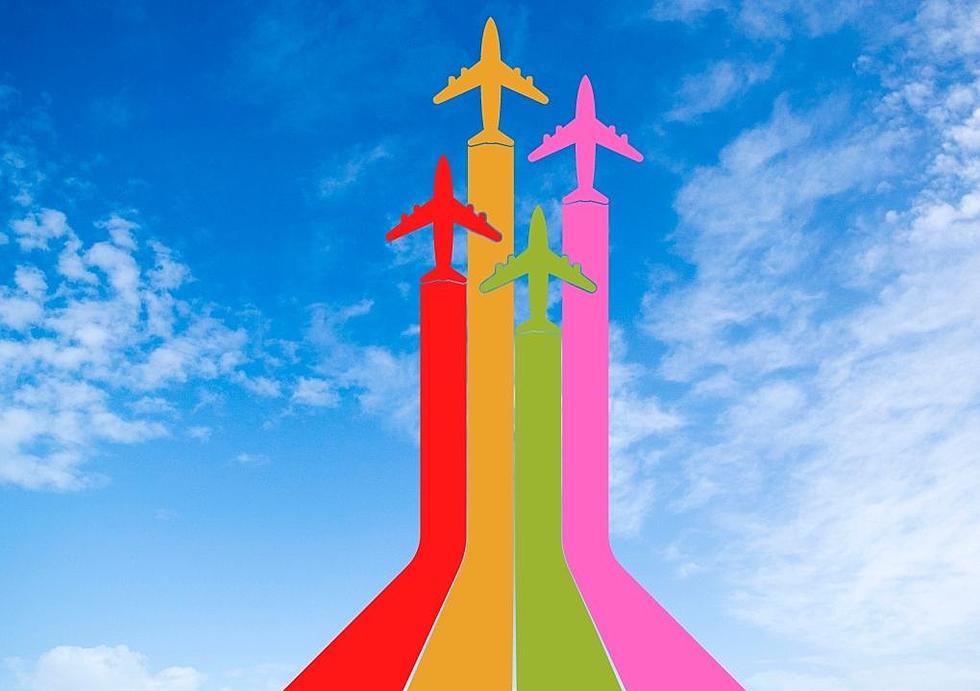 Looks Like A Touchdown In Cedar Rapids, With The NGPA
Kerri Mac
If you've never heard of the NGPA, it stands for National Gay Pilots Association. This is "a worldwide LGBTQ aviation community" and they are coming to Cedar Rapids this summer.
From Iowa's bigger cities to small towns, you continue to see a growing number of rainbow stickers, to show support of the LGBTQ. Whether that be on the back of vehicles, in business windows, to flags in the yards of homes, they pop up in every corner of Iowa. Cedar Rapids Mayor, Tiffany O'Donnell said "she's excited to show the world the city's momentum and growth" according to this hawkeye report.
Cedar Rapids and the NGPA are hosting Wings Over Iowa June 3-5, at the Eastern Iowa Airport, which is an event that "feels like a block party" according to NGPA President Brian Gambino. He spoke with the Cedar Rapids Tourism Director, Julie Stow, who told him "Iowa is not just flyover country anymore" and Gambino agreed. He said, "You are right. This is a place to land." Wings Over Iowa" will bring members from the LGBTQ from all over the world.
Not only is this event a first of its kind, but it also shows that Cedar Rapids, and Iowa as a whole, are and will continue to strive to be a welcoming community.
"This community is welcoming, that this community is accepted and that this is a place where our members can not only feel safe, but feel welcome, and Cedar Rapids was an easy choice after that," Gambino said according to reports.
On June 5, you can enjoy food vendors and an aircraft display, which the NGPA hopes to build unity but also to inspire any young aviation enthusiasts.
"We are encouraging people to fly their personal aircraft to the event to give local youth and community members a view into the world of aviation," said Brian Gambino
Wings Over Iowa takes place the weekend in which the inaugural Cedar Rapids Pride Parade takes place, on June 4th, in which the City has teamed up with CRPride to be a participant.
Best Sports Bars in Eastern Iowa
Here are the best sports bars in all of Eastern Iowa
Homes for Sale in Cedar Falls/Waterloo Under $150,000K
If you're looking to buy your first home, buy a house to rent out, or want to fix up a place and turn it into your dream home, these houses are all under $150,000