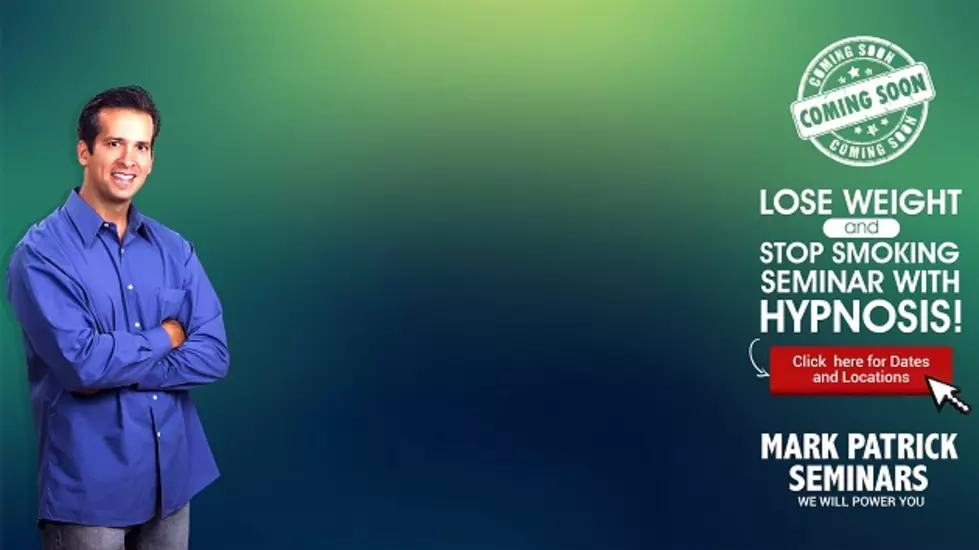 Lose Weight and/or Stop Smoking
Mark Patrick Seminars
Mark Patrick Hypnosis is coming to Cedar Falls on Saturday, February 11th for ONE DAY ONLY. Lose weight and/or stop smoking the easy way through hypnosis.
Want to lose weight or quit smoking the easy way, through hypnosis? You can!
For only $49.99 you can lose weight or stop smoking NOW through the power of hypnosis. Over 500,000 people have done it and so can you. 100% Guaranteed
Weight Loss Seminar: 10:00 A.M. – Noon
Stop Smoking Seminar: 1:00 P.M. – 3:00 P.M.
Preregister now to reserve your spot: