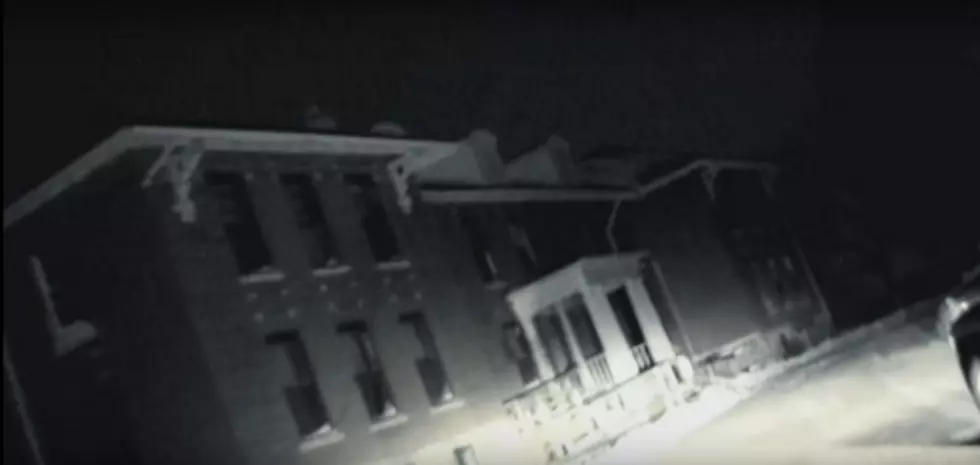 Most Haunted Places in Iowa
Dakota Laden - Youtube
Yes, it's the beginning of summer and not Halloween, but now is the time to go check out the "Most Haunted Places in Iowa".
Independence State Hospital - Independence: Opened in 1883, and better known in this area as MHI, this may be one of the scariest and most haunted places in Iowa. Cold drafts, whispers, the feeling of being watched, seeing shadows and hearing screams have all been a part of witness accounts.
Mathias Ham House - Dubuque: This is currently a museum. Mathias Ham built it in 1856. At least four members of the Mathias family perished in this house and the last person living there was Mathias' daughter Sarah, who one night shot and killed an intruder. Rumor has it the intruder's lantern still floats through the hallways and tour guides and volunteers have reported feeling like they are being watched and hear footsteps.
Iowa State University - Ames: Yes, you can a degree there, but you can also be frightened. Fisher Theater is known to be haunted by the ghost of Frederica Shattuck. People have said they've heard disembodied voices and a wheelchair that belonged to Shattuck, moves on its own. Also, the Farm House Museum is said to be haunted by the ghosts of two sisters and Gold Star Hall has the sounds low moans.
Oakland Cemetery - Iowa City: It's the blackened, bronze statue of an angel with its arms outstretched and head bowed that causes the controversy here. Established in 1843, the cemetery sits along Brown St. and Hwy 1 in Iowa City. The statue was to commemorate Nicholas and Eddie Feldevert. No one knows why the angel turned black, but some say it's because of Teresa Feldevert's interest in the dark arts. Anyone who has the bravery to kiss the statue, is supposed to die instantly. One man tried to cut the hand off of the statue with a hacksaw and ended up going insane and being found in the Chicago River. According to legend, the statue turns a shade darker every Halloween.
Villisca Ax Murder House - Villisca: It was the night of June 9th, 1912. Josiah and Sarah Moore, their four children and two friends were brutally murdered while they were sleeping, by an unknown intruder. The murderer was never found. No one lives at the house now, but it's opened for tours and paranormal investigations. Hundreds of reports of strange things happening. Like vanishing blood stains on the walls, feelings of an evil presence, strange green lights, cold chills, the feeling of being pushed or pulled by unseen hands. Ghostly voices have also been recorded on several occasions.