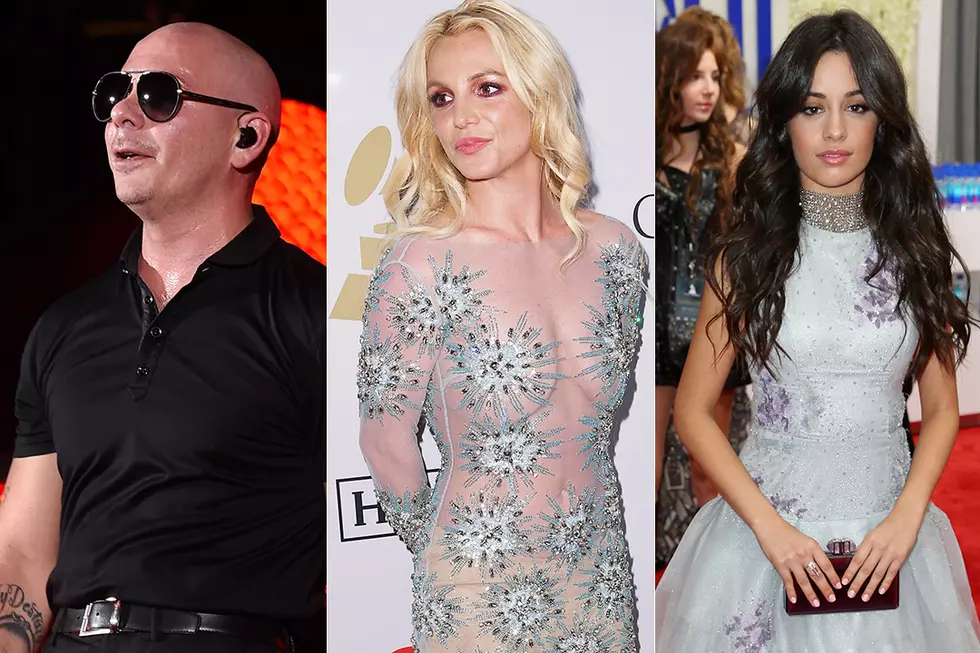 Pitbull Reveals Camila Cabello Replaced Britney Spears on 'Fate of the Furious' Song 'Hey Mama'
Kevin Winter / Kevork Djansezian / Joe Scarnici, Getty Images
Fans of Camila Cabello are anxiously awaiting the release of her collaboration with Pitbull from the upcoming The Fate of the Furious soundtrack. But the Miami-born rapper has revealed that the song, titled "Hey Mama," was originally supposed to feature Britney Spears and not Cabello.
"At first, it was me and Romeo Santos, Britney Spears was on the record," Pitbull told Radio.com. "[The] Fast and Furious [team] ends up loving the record. And they brought on board J Balvin and Camila Cabello. So, it's been an interesting journey. To watch it go on to become the intro to the movie — the first huge movie franchise to shoot in Cuba — is an amazing honor."
The rapper did not rule out the possibility of the Britney version eventually seeing a release as a remix.
Pitbull went on to say that Brit-Brit was actually fine with the news. "She was a great sport, she's been in the business for years. She said, 'Don't even worry about that. We'll use it for the remix, or we'll do another record together.'"
The Spanish-language version of the track has already leaked on the Net here.
Camila Cabello's Best Live Vocals
Camila Cabello Through the Years: