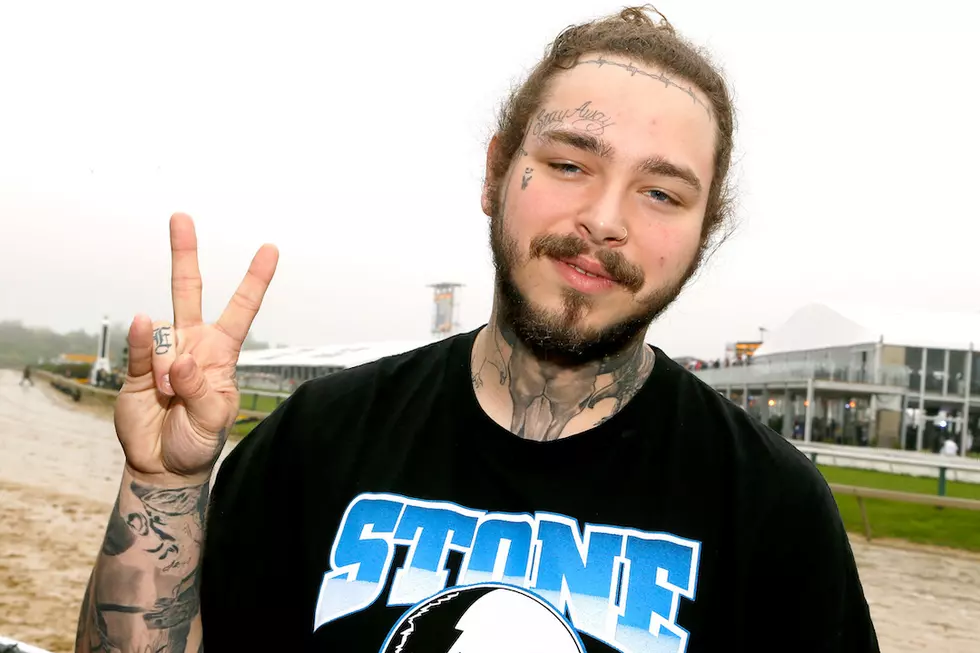 Post Malone Plans to Drop New Music Before 2018 Ends
Paul Morigi, Getty Images
With all of his success, you would think Posty is kicking back and relaxing until the end of the year. Well, not quite.
On Friday (Dec. 14), the "Sunflower" rhymer jumped on his Twitter account to announce that new music is on the way. In a short tweet, he wrote, "Song before the year ends."
Post didn't offer any additional information about the song. But he only has a few weeks to drop it - hopefully before New Year's Eve. We are quite sure fans would love to rock out to a new Posty jam at an NYE party.
His Dimitri Clog boasts six custom-designed Jibbitz charms, including one for his "Stay Away" tattoo, his own logo and an all-white silhouette with a baby devil. The sold-out Crocs sold for $59.99 and are now worth $800 in the resale market.
Post said that he enjoys wearing Crocs and wanted to deliver a product that he knew the fans would love to wear. "I wear Crocs everywhere from the bar to the stage and I felt it was the perfect collaboration to get together with Crocs and give the fans what they've been asking for," he said.
On one final note, Post was recently nominated for four Grammy Awards including Best Pop Solo Performance, Record of the Year, Best Rap Performance and Album of the Year for the 2019 Grammy Awards.
Overall, Post Malone is living his best life. Peep his tweet below.
See Every Hip-Hop Song That Topped the Billboard Hot 100 in 2018