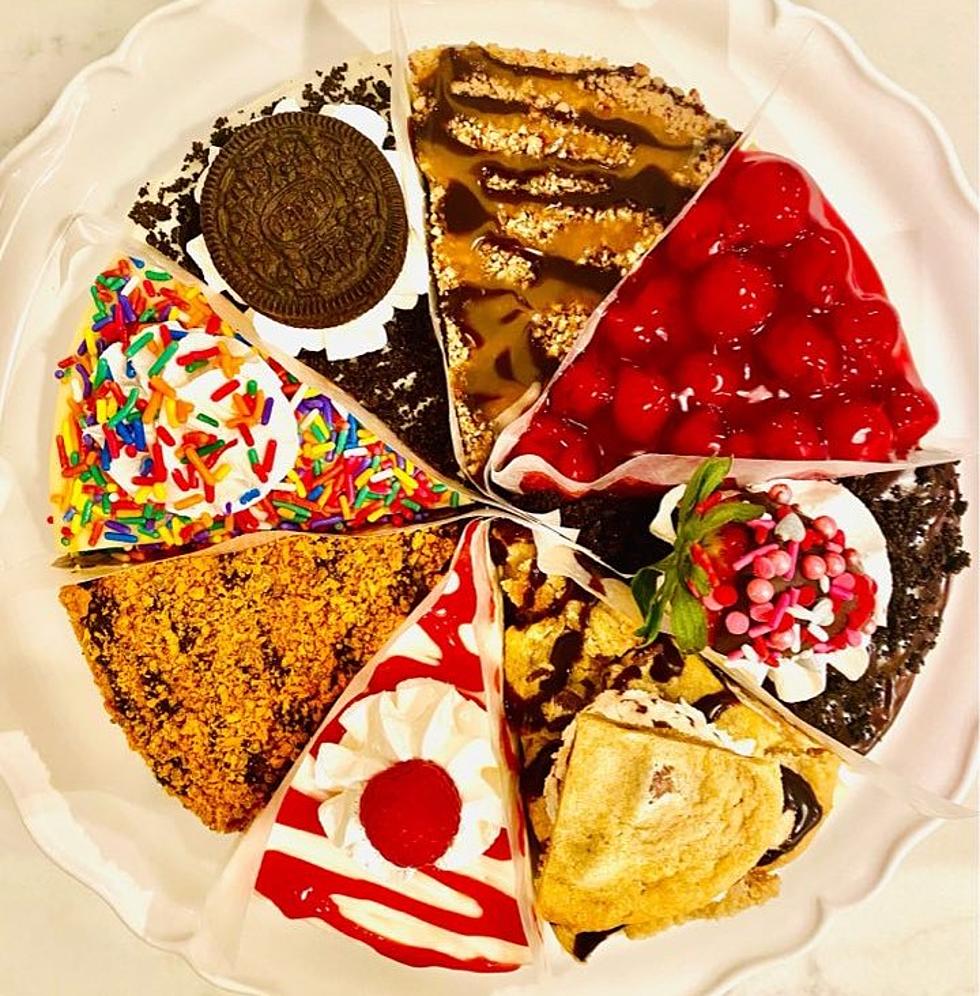 Sweet Cheesecake in Marion Will Open This Weekend
Nicki Guild
If you love sweets, more specifically cheesecake, then you'll want to head to Marion this weekend! Sweet Cheesecake has announced the soft opening of its brand-new location on 7th Avenue in Marion!
Nicki Guild began her cheesecake journey during the pandemic. Now the business that she successfully started and ran out of the kitchen in her home will move to a free-standing store location at 1360 7th Avenue in Marion. The building was the previous home of Economy Auto. The structure saw significant damage during the derecho and had sat vacant until Nicki and husband Brian purchased it in 2021. Needless to say, it has been a long process to get the building ready to open for business!
Now that the building is ready, Sweet Cheesecake is ready to meet the public in its new storefront! Guild stated that the store will be opening in two phases. The first will be the soft opening which will happen this Saturday from 10 a.m. to 4 p.m. Hours will be limited and so will the supply of cheesecake. Nicki said that they are still baking in the commercial kitchen at their home. When the kitchen at the store is finished, they will expand their hours and have a grand opening celebration.

Guild asked the customers to be patient during the soft opening and warned that popular cheesecakes would sell out quickly. They will take your order if your favorite is gone. Also, Marion is celebrating Octoberfest on Saturday so it could get a little crowded!
Congratulations on the new location of Sweet Cheesecake in Marion! I know firsthand just how amazing these cheesecakes are! See you at the soft opening this Saturday!
The Top-Rated Restaurants in Marion & Hiawatha
As a way to highlight some of the restaurants just outside of Cedar Rapids, we turned to Yelp to figure out the highest-rated restaurants in Marion and Hiawatha. In order to be added to the list, the official address of the business had to be in one of those two cities. Here are the top ten!
Where to Eat if You're Going to a Concert in Downtown Cedar Rapids
The next time you're headed to a concert in Downtown Cedar Rapids, leave a little earlier so you can enjoy one of the awesome local restaurants nearby! Here are the places within walking distance of the Alliant Energy Powerhouse Arena, Theatre Cedar Rapids, and the Paramount Theatre (restaurants near the McGrath Amphitheatre are at the end):