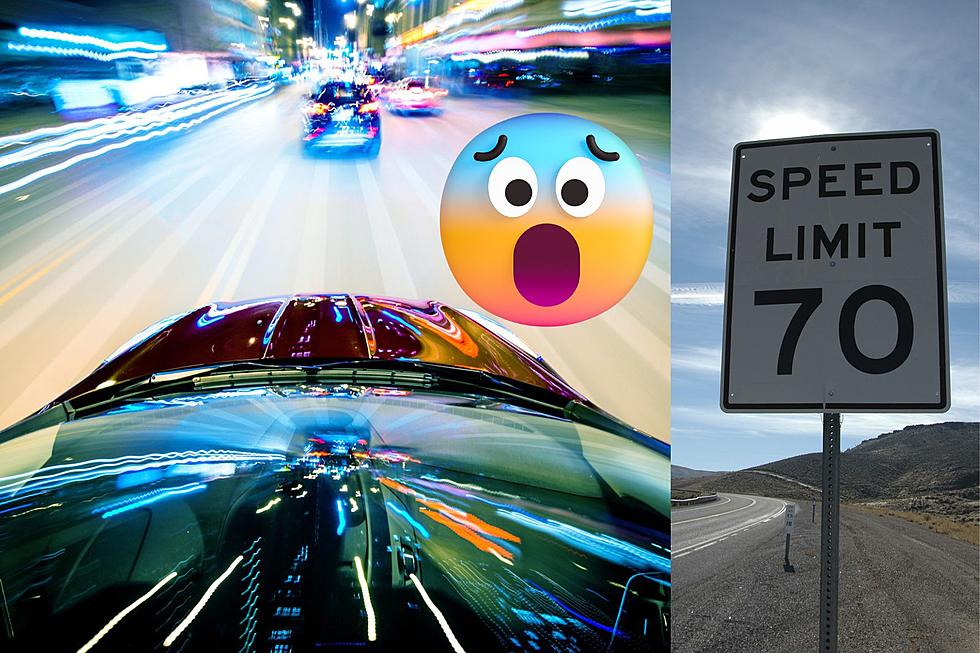 The Fastest Speeding Ticket Issued in Iowa is Eye-Popping
Photo Credit: welcomia + Harris Shiffman (Getty Stock) + Canva
Faithful readers of mine know I have been devouring the Rules of the Road lately, tackling everything from speeding laws in Illinois, Iowa, and Wisconsin to the legalities of parking on a curb in the Tri-States. Since moving and other traffic violations are public record, I wanted to see if I could find the fastest speeding ticket ever issued in the state of Iowa.
This story is absolutely nuts, as a man who took police on a wild chase in 2012 still appears to hold the "semi-official record" as the fastest convicted speeder in the state of Iowa.
The man who holds the unofficially official record as the fastest speeder in the state of Iowa is James Foldenauer. On August 5th, 2009, the Council Bluffs native avoided police when they tried to pull him over for traveling a whopping 89 mph through a construction zone. A woman who was riding alongside Foldenauer on a motorcycle stopped for police, but not James.
Instead, Foldenauer put his 2003 Suzuki Hayabusa to the test. The bike itself is capable of 200 mph with some modifications, per Motor Authority. He eluded police, but was still being monitored by Iowa State Patrol clocking him via aircraft.
Foldenauer weaved in and out of traffic, dodged cars, traveled on shoulders, and more in effort to avoid police custody. Police followed him all the way to his Council Bluffs residence.
At peak speed, Foldenauer's bright orange Suzuki bike reached an eye-popping 188 mph. It's hard to conceptualize speeds of that caliber, especially on roadways, as that is more than 100 mph that you'd travel on any highway in America.
Michael Murphy, Foldenauer's attorney, tried to maintain his client's innocence in spite of eyewitness accounts and testimonials. Sidenote: can you imagine trying to defend the innocence of a man who was clocked at 188 mph? Moreover, Murphy argued that law enforcement identified a red motorcycle as opposed to an orange one, per The Des Moines Register.
When you're talking speeds close to 200 mph, I suppose red can look orange.
Either way, Foldenauer was found guilty of eluding a peace officer by a Pottawattamie County jury, per KCCI. He was sentenced to 45 days in prison:
This speed is believed to be a record for a public highway in the state of Iowa. The credit here goes to the Iowa State troopers and the Omaha police officers who were able to keep track of, and ultimately track down, the suspect responsible for such a dangerous high-speed chase. - Tom Nelson, Assistant Pottawattamie County Attorney, per KCCI
Read more about the record-setting speed set by James Foldenauer on Motor Authority's website.
The First Day of the 70th Annual Dubuque County Fair
Some photos of the fun and festivities during "Free Day" at the 70th Annual Dubuque County Fair.
Gallery Credit: Steve Pulaski