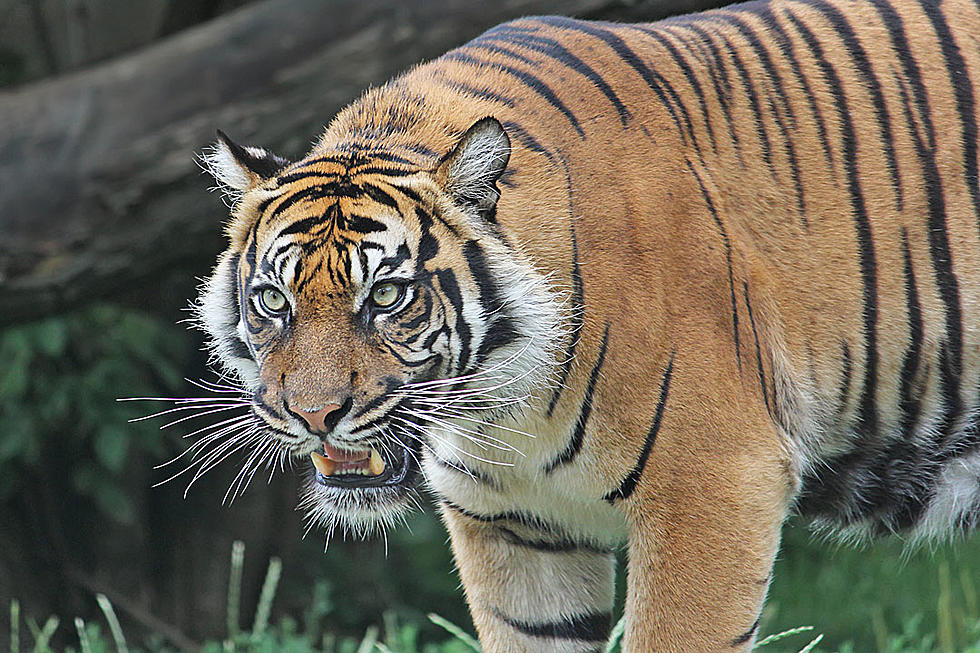 Tiger At Bronx Zoo in NY Tests Positive For Coronavirus
iStock
Enter your number to get our free mobile app
A tiger at the Bronx Zoo in New York has tested positive for the coronavirus according to The Associated Press. It is believed to be the first known infection of an animal in the United States, or a tiger anywhere, according to officials.
The 4-year-old Tiger, named Nadia, along with six other tigers and lions have fallen ill with COVID-19. The other cats include Nadia's sister Azul, two Amur tigers and three African lions. The cats developed dry coughs, and some of the cats exhibited some wheezing and loss of appetite. They are believed to have been infected by a zoo employee who is asymptomatic. The first animal began showing symptoms on March 27th, and luckily all are doing well and are expected to make a full recovery. The Bronx Zoo has been closed down since March 16th.
The findings raise new questions about the transmission of the virus in pets and other animals. The USDA says that there are currently no known cases of coronavirus in pets or livestock in the U.S. It also says that it does not recommend the routine testing of animals at this point.
The coronavirus outbreaks in the U.S. and around the world have all been caused by person to person transmission according to experts.
READ MORE: Inspiring Stories From the Coronavirus Pandemic