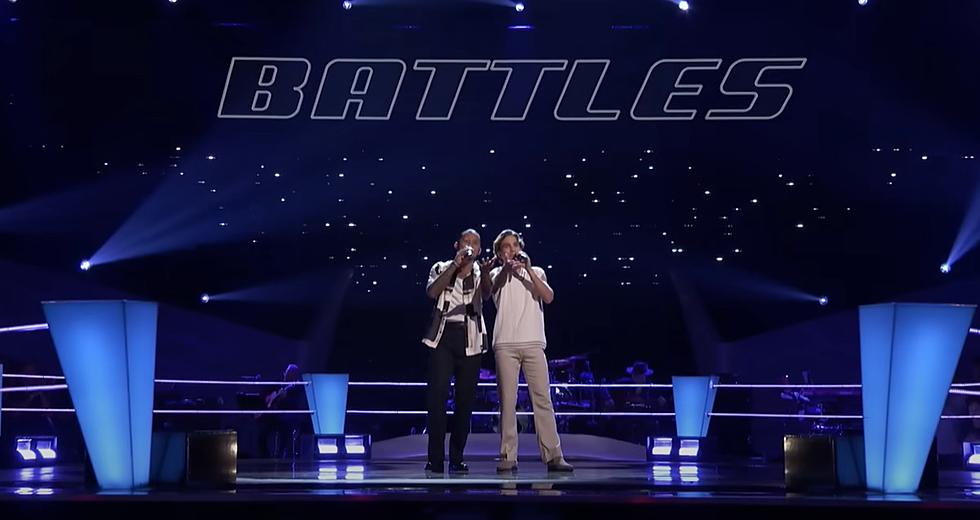 University of Iowa Student is Eliminated from 'The Voice' [WATCH]
The Voice, YouTube
When we found out a few weeks ago that we had a University of Iowa alum that would be competing on the new season of The Voice, we were thrilled! Unfortunately, his journey has been cut short.
Last night (October 31st), 21-year-old former University of Iowa athlete Eli Ward competed in the Battle Rounds for Team Gwen Stefani. He was up against teammate Jason Arcilla with a cover of Bread's "Make It With You."
Coach Gwen seemed to be very impressed with the duet, saying that she had no idea who she was going to keep on her team. She ended up going with Jason, simply because she felt he was "more ready."
Even though he didn't win the battle, Eli has no hard feelings! He wrote on Instagram:
"Beyond blessed to share the stage with @jasonarcillamaui !! One of the nicest humans I've ever met. Huge thank you to The Voice, all the coaches, and everyone involved"
Based on the Instagram comments, it looks like fans of the show are shocked that Eli didn't progress any further. User viki_sgrn wrote:
"can't believe you weren't stolen!! Love your voice"
Another user, misslauramac61, wrote:
"great battle! Thought you had it for sure, and I'm confused as to why someone didn't use a Steal. Don't let it stop you pursuing a career in music"
Eli made his debut on The Voice on October 16th. He sang the song "Bruises" by Lewis Capaldi, which got him two chair turns. The first judge to turn around was Gwen Stefani, followed shortly after by Reba McEntire. We will miss seeing him on the show!
Iowans Show Off Their Most Beautiful Photos of the State
Gallery Credit: Courtlin
The Restaurants & Stores Iowans Want to Come to the Corridor
If you could bring any chain restaurant or store to the area, which would it be? Here are some of the most popular responses from Iowans!
Gallery Credit: Courtlin