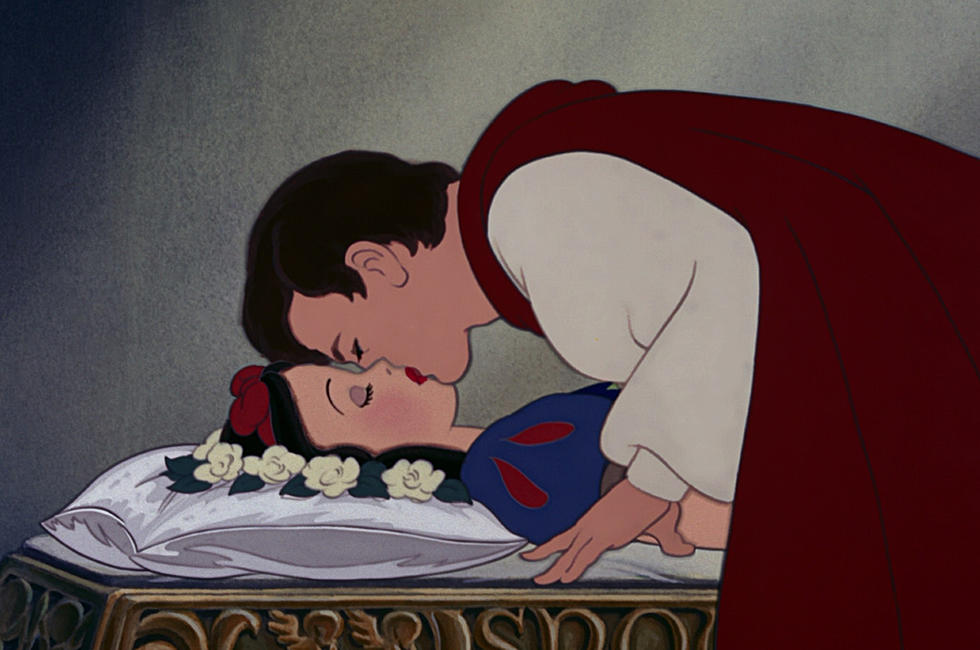 A New Restoration of 'Snow White and Seven Dwarfs' Will Stream on Disney+
Disney
The very first animated feature in history is coming to streaming in a new 4K restoration. Starting on October 16, Disney+ subscribers can watch the new Snow White and the Seven Dwarfs, which was restored by the same team who also recently restored Disney's Cinderella.
First released in 1937, Snow White and the Seven Dwarfs was a huge gamble for Walt Disney and his company, but it became a massive commercial hit; adjusted for inflation it remains the highest-grossing animated film in history. It cemented Disney's place as a force in children's entertainment, and its success paved the way for decades of animated features to follow.
Disney provided this side-by-side comparison, showing what the original version of Snow White looks like compared to the new restoration, which displays brighter and more vibrant colors and darker blacks.
READ MORE: Disney Is Making a Box Set With 100 Of Its Animated Movies
Disney animator Eric Goldberg had this to say about the restoration:
The opportunity to help restore Snow White was both an honor and a challenge. As the very first Walt Disney feature, Mike Giaimo and I felt we owed a debt to history to get it looking as beautiful, and as accurate to the original colors, as we could. The muted palette and the delicate watercolor backgrounds evoke the illustrated fairy tales that Walt so loved, and the story and characters continue to resonate to this day. I hope our work inspires future generations of animation artists to fully appreciate the masterful talent and care that has gone into this landmark film.
The new restoration of Snow White and the Seven Dwarfs will be on Disney+ on October 16.
Sign up for Disney+ here.
10 Great Short Films Made by Famous Directors
We've all seen our biggest directors' biggest movies, but these are the lesser known short films from directors like George Lucas, Christopher Nolan, and David Lynch.