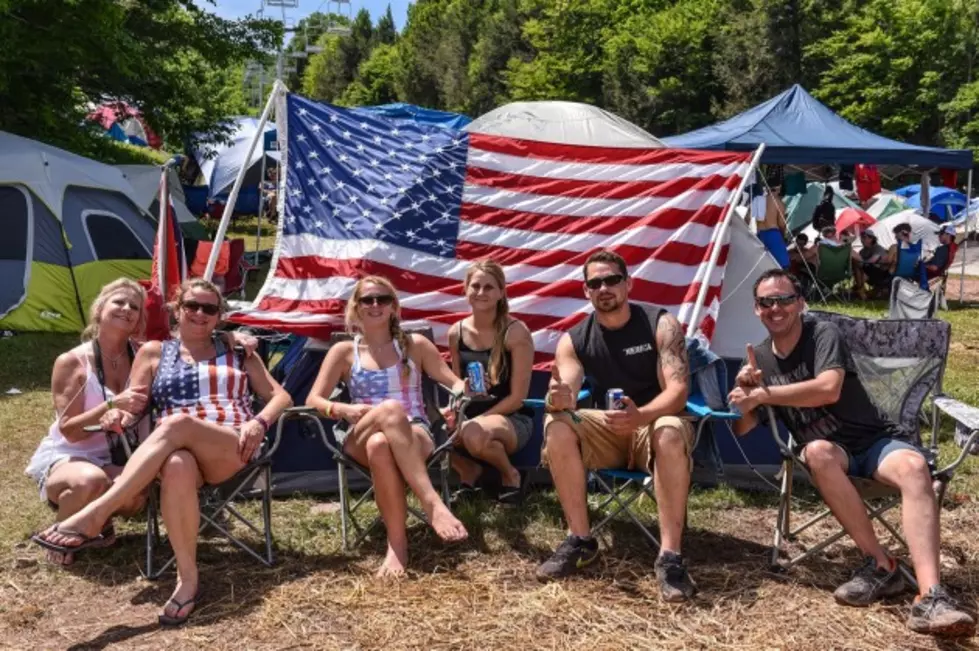 When Packing for A Music Festival, Consider Adding These Items
Patrick Tewey
If you're starting to pack for your concert vacation at the 8th annual Country on the River Music Festival, or any music festival for that matter, here are a few items to think about packing before you head out.
There the obvious items to make sure you have on your checklist: tickets, camping passes, printed concert line-up, map of the festival grounds, clothes, food, drinks... plenty of drinks, and etc. But here are a few other things to consider that might make the best weekend of the year even better.
LOVE THY NEIGHBORS:
Yes, we love to have plenty of food and drinks on hand, but make sure to pack a few extras to share with your neighbors. It can help create new friends and fast. You already have something in common by being at the event, so it shouldn't be too hard to leave with even more friends than you arrived with on day one.
"X" MARKS THE SPOT:
Bringing decorations to add some splash to your campsite adds is always cool. It can also help you find your site after a long day of singing and dancing in the sun, or if you went through the beer line one too many times. Just make sure those items are not irreplaceable items. There some low-lifes out there.
LIKE AN ONION:
When packing clothes, make sure you consider wearing layers. Mother Nature is not always a concert lover, and she can deliver some unpleasant weather. Rain. Hot. Humid. Cold breezes. Even if the forecast calls for sunshine and daisies, wearing layers can help you deal what ever she brings your way. After all, how often is the weatherman right?
CLEAN HANDS:
Baby whips aren't just for babies anymore. They make the perfect camping extra. Let's face it. There are times that it looks like we'll get more germs by washing our hands than if we just passed on proper bathroom etiquette instead.
NO LAUGHING MATTER:
The fanny pack has gotten a bad wrap over the years, but it still makes the perfect accessory for a multi-day music festival. No, you probably won't win any fashion awards, but you won't be worrying about you money, tickets, and most important you mobile phone. They even make an RF blocker version. They block RFID Readers from stealing personal information. #TooCool
HONEY BOO BOO:
It never hurts to have a first aide kit somewhere at the campsite. Although most campsites will have plenty of alcohol to clean a wound, most won't have a bandage to cover it up. I suppose you could make one out of a paper towel and some duct tape, but wouldn't you rather rip off a bandage instead of stripe of duct tape? #InstantHairRemoval
A TRUE EMERGENCY:
The most critical of all camping emergencies is when you have to rush to the closest porta-potty only to realize that there is no toilet paper. Make sure you pack extra toilet paper. You just might be the camp hero by the end of the weekend.
KILL 'EM WITH KINDNESS:
Probably one of the most important things to bring is a good attitude and plenty of charm. One of the most important groups of people to wow with you charisma are the event staffers. Most are volunteers who don't mind working a little to enjoy a few days of live music. More than likely, they've been there before, and they know all kinds of secrets that might be the best surprise you get all weekend. #MeetYourFavoriteArtist