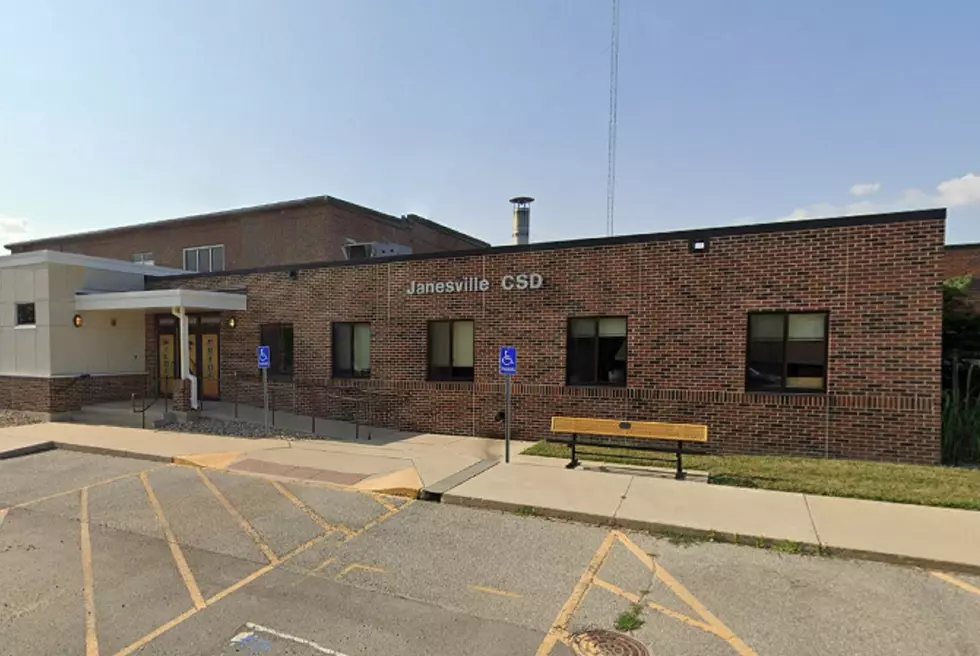 COVID-19: Janesville Schools Closed Until Further Notice
Source: Google Maps - Street View
Janesville Consolidated Schools has closed all facilities until further notice.
In an update posted to the District's Facebook page late Monday night, Superintendent B.J. Meaney said the school day ended with 63 students absent for COVID-19-related reasons. According to Meaney, one student has experienced major symptoms and two others minor symptoms. The other students are quarantined due to exposure.
The district dismissed students at 1 PM Monday. Janesville's early closure came on a day when Bremer County's 14-day positivity rate soared to 27.5% and Black Hawk County's rose to 24.9%.
According to Meaney, the district is planning to move to virtual instruction starting Wednesday. Teachers were expected to spend the day Tuesday making preparations for the move to online learning.
In the Facebook post, Meaney said he submitted a waiver request to the Iowa Department of Education Monday morning asking to move all students online for two weeks. A response from state leaders is expected by Wednesday.
Enter your number to get our free mobile app
Did You Know These Famous People Were From Iowa?