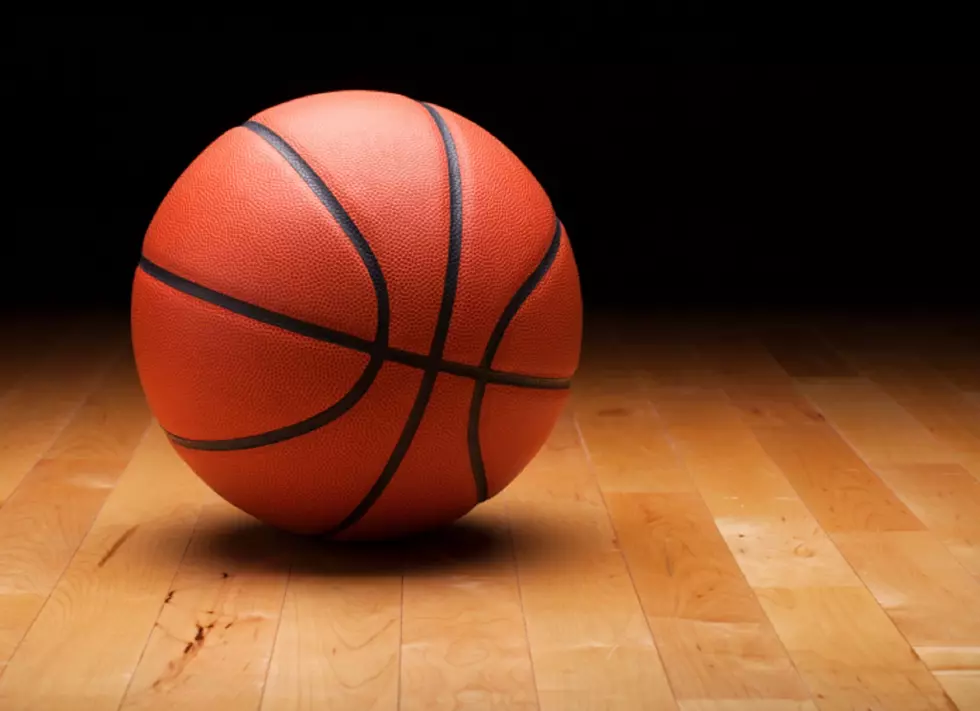 Iowa High School Girls Basketball Rankings – Thursday, 01/04/2018
Courtesy: Willard - ThinkStock
Here is this week's Iowa Girls High School Athletic Union (IGHSAU) basketball poll.
Nine teams from the Cedar Valley and northeast Iowa are featured in the sixth rankings of the season, released late Thursday afternoon (Jan. 4, 2018). Highest-rated among the area squads are Cedar Falls (Class 5A) and Crestwood (Class 3A), which are both ranked No. 2 for the third consecutive time.
Similar to the last poll on Dec. 21, this week's survey has four teams from the North Iowa Cedar League (AGWSR, Grundy Center, Dike-New Hartford, Sumner-Fredericksburg) and two from the Iowa Star Conference (Dunkerton, Janesville).
---
| | | | |
| --- | --- | --- | --- |
| | School | Record | LW |
| 1 | Springville | 9-2 | 1 |
| 2 | Central Decatur | 10-0 | 2 |
| 3 | North Mahaska | 10-0 | 3 |
| 4 | Newell-Fonda | 9-0 | 5 |
| 5 | West Hancock | 9-1 | 6 |
| 6 | Kingsley-Pierson | 9-1 | 7 |
| 7 | Janesville | 8-0 | 8 |
| 8 | AGWSR | 9-0 | 9 |
| 9 | Exira-EHK | 7-1 | 4 |
| 10 | Dunkerton | 7-1 | 10 |
| 11 | Montezuma | 9-2 | 12 |
| 12 | Bishop Garrigan | 8-2 | 11 |
| 13 | Kee | 9-1 | 13 |
| 14 | Seymour | 10-0 | 14 |
| 15 | Westwood | 8-2 | 15 |
| | | | |
| --- | --- | --- | --- |
| | School | Record | LW |
| 1 | North Linn | 12-0 | 1 |
| 2 | Treynor | 8-0 | 2 |
| 3 | Western Christian | 7-0 | 3 |
| 4 | Logan-Magnolia | 8-1 | 4 |
| 5 | West Sioux | 9-0 | 5 |
| 6 | Panorama | 11-1 | 6 |
| 7 | Cascade | 9-2 | 7 |
| 8 | Mediapolis | 9-0 | 9 |
| 9 | Iowa City Regina | 7-3 | 10 |
| 10 | Bellevue | 9-3 | 8 |
| 11 | Grundy Center | 8-1 | 11 |
| 12 | North Union | 10-0 | 13 |
| 13 | Dike-New Hartford | 8-2 | 12 |
| 14 | Maquoketa Valley | 11-2 | 14 |
| 15 | Sumner-Fredericksburg | 8-1 | 15 |
| | | | |
| --- | --- | --- | --- |
| | School | Record | LW |
| 1 | Sioux Center | 9-0 | 1 |
| 2 | Crestwood | 10-0 | 2 |
| 3 | Clear Lake | 8-1 | 3 |
| 4 | Cherokee | 8-0 | 4 |
| 5 | Osage | 9-0 | 5 |
| 6 | Nevada | 8-1 | 6 |
| 7 | North Polk | 9-1 | 8 |
| 8 | Roland-Story | 8-2 | 9 |
| 9 | Davenport Assumption | 6-4 | 10 |
| 10 | Kuemper Catholic | 7-2 | 7 |
| 11 | Camanche | 7-3 | 11 |
| 12 | Forest City | 7-2 | 12 |
| 13 | Red Oak | 5-1 | 13 |
| 14 | Central Lee | 10-0 | 14 |
| 15 | South Central Calhoun | 11-0 | NR |
Dropped Out: West Marshall (15)
| | | | |
| --- | --- | --- | --- |
| | School | Record | LW |
| 1 | Marion | 9-0 | 1 |
| 2 | Lewis Central | 9-0 | 2 |
| 3 | Grinnell | 9-0 | 3 |
| 4 | North Scott | 8-2 | 4 |
| 5 | Mason City | 5-5 | 7 |
| 6 | Center Point-Urbana | 9-2 | 5 |
| 7 | Boone | 9-1 | 8 |
| 8 | Denison-Schleswig | 6-2 | 9 |
| 9 | Le Mars | 7-2 | 6 |
| 10 | Western Dubuque | 6-2 | 10 |
| 11 | Cedar Rapids Xavier | 6-4 | 11 |
| 12 | Pella | 6-3 | 12 |
| 13 | Fairfield | 7-2 | 13 |
| 14 | Sergeant Bluff-Luton | 6-3 | 14 |
| 15 | Sioux City Bishop Heelan | 6-3 | 15 |
| | | | |
| --- | --- | --- | --- |
| | School | Record | LW |
| 1 | Iowa City High | 9-0 | 1 |
| 2 | Cedar Falls | 8-1 | 2 |
| 3 | Iowa City West | 7-2 | 3 |
| 4 | Pleasant Valley | 8-0 | 4 |
| 5 | Ankeny Centennial | 8-2 | 6 |
| 6 | Dowling Catholic | 9-1 | 7 |
| 7 | Johnston | 9-1 | 5 |
| 8 | Waukee | 9-0 | 8 |
| 9 | Indianola | 7-2 | 10 |
| 10 | Southeast Polk | 8-2 | 9 |
| 11 | West Des Moines Valley | 5-4 | 11 |
| 12 | Cedar Rapids Prairie | 5-4 | 13 |
| 13 | Bettendorf | 8-2 | 12 |
| 14 | Cedar Rapids Washington | 6-3 | 14 |
| 15 | Ankeny | 6-4 | 15 |