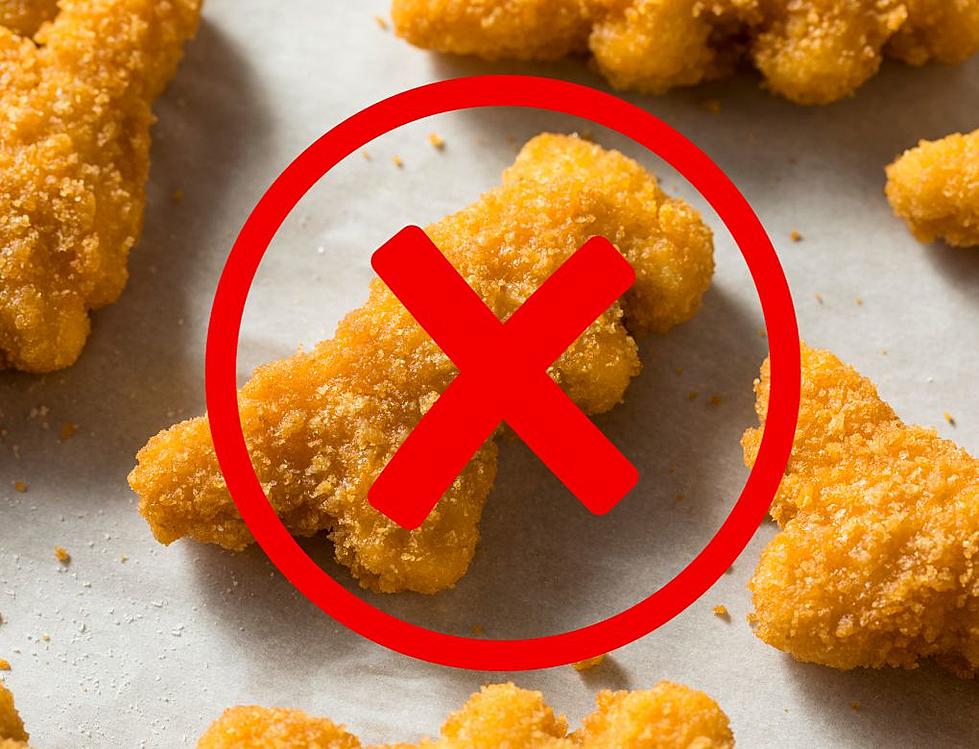 Dinosaur Chicken Nugget Recall In Iowa, Illinois, and Wisconsin
KM/Canva
Say it ain't so!
A childhood dinner staple is being recalled according to officials from the Food Safety and Inspection Service section of the Department of Agriculture.
Earlier this month, it was announced that Tyson Foods, Inc. would begin recalling approximately thousands of pounds of their product.
What Exactly Is Being Recalled From Tyson's?
Approximately 29,819 pounds of fully cooked, breaded, shaped chicken patty product is being recalled, according to reports. To be even more exact, the classic Tyson dinosaur nuggets are the items that consumers should be incredibly wary of.
These nuggets were produced on September 5th, 2023. The specific item is subject to recall:
29-oz. Plastic bag packages containing "Tyson FULLY COOKED FUN NUGGETS BREADED SHAPED CHICKEN PATTIES" with a Best If Used By date of SEP 04, 2024, and lot codes 2483BRV0207, 2483BRV0208, 2483BRV0209 and 2483BRV0210
Specifically, the packages that are being recalled are the "Fun Nuggets" line of chicken nuggets, according to reports.
Look for the establishment number on the package which will read P-7211. 
Why Are the Dino Nuggets Being Recalled?
Officials from the U.S. Department of Agriculture's Food Safety and Inspection Service shared that some of this chicken patty product might be contaminated with "extraneous materials, specifically metal pieces."
This was discovered after multiple complaints came in from consumers saying that they had discovered "small metal pieces" inside of the chicken.
Officials claim there has only been one minor oral injury as a result of this situation, according to reports. 16,500 packages of said product were sent to Alabama, California, Illinois, Kentucky, Michigan, Ohio, Tennessee, Virginia, and Wisconsin to be sold in stores.
If you have any questions about this occurrence, customers are urged to contact Tyson Consumer Relations at (855)-382-3101.
Stay up to date with everything going on in Eastern Iowa by downloading the free station app from your app store. Also, make sure to follow the station across all social media platforms so you can be in the know about other news stories that matter to you.
Smallest Populations In Iowa
Smallest Populated Towns In Iowa
Gallery Credit: Gabe Glidden
Strangest Rental Properties In Iowa
Here are just some of my favorite strange and cool rental properties that you can check out in Iowa!
Gallery Credit: Kerri Mac