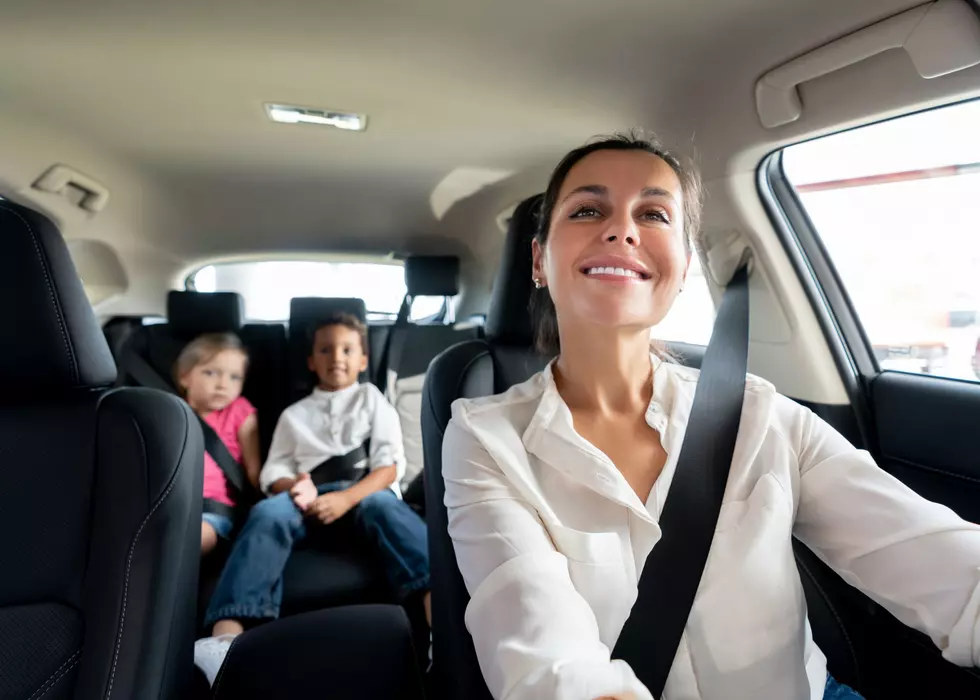 Iowa, This Is When The Airports And Roads Will Likely Be The Busiest For Holiday Travel
Canva
We're planning the logistics of holiday travel now and the AAA has released the times that roads are expected to be the busiest this season.
If you're a person who isn't normally late to stuff, like me, and has ever taken a road trip, you've had the thought of leaving early to avoid a slew of traffic jams. If you've ever flown, you may have gotten to the airport hours early because who knows what the security line could look like. (Bonus early points if this applies to the Moline airport, not Chicago O'Hare)
The AAA has released their expected times that will be the busiest ones on American roads for the holiday season and Stacker has posted when security lines are the longest at the biggest airports. So let's get into it while you're planning your travel times.
By Car
If you're en route to your holiday location by car, the worst times to travel are on 12/23 are from 4:00 p.m.-7:00 p.m. and on Christmas Eve, don't travel anywhere from 12:00 p.m.-6:00 p.m.
But the best times to travel on those days are these:
12/23: before 2:00 p.m. or after 8:00 p.m.
12/24: before 11:00 a.m. or after 7:00 p.m.
Coming back from the holidays, the worst times to be behind the wheel are on 12/26, 2:00 p.m.-6:00 p.m. and most days following that until New Year's Day, it's 3:00 p.m.-7:00 p.m.
Your best bet is to travel in the mornings, before 2:00 p.m. or after 8:00 p.m.
The busiest travel days are expected to be Dec. 27th, 28th, and Jan. 2.
By Air
Meanwhile, earlier this year Stacker released the busiest times for security at some of the U.S.'s biggest airports. Here are a few you might encounter with some of the longer wait times on the list:
Chicago O'Hare: 9:00 a.m.-10:00 a.m. Security wait time average: 36 minutes
Atlanta: 1:00 a.m.-2:00 a.m. & 11:00 p.m.-12:00 p.m. (so apparently a lot of red eye flights there) Security wait time average: 26 minutes
Denver: 4:00 a.m.-5:00 a.m. Security wait time average: 30 minutes
Dallas Fort Worth: 8:00 p.m.-9:00 p.m. Security wait time average: 31 minutes
Mind you, these are just the average reported wait times for the security line. You could be there for a long time. That's why you might consider applying for TSA Precheck at the Quad City Airport's enrollment event for it this week.
Join B100 At This Brand New, 5-Star, Adult-Only Resort In Mexico
Quad Cities Drive-thru Christmas Light Displays
Tis the season for awesome Christmas lights throughout the Quad Cities! It's always exciting to see everyone's hard work, but there are other light displays put up by city organizations and volunteers, and entire neighborhoods that you also need to see. This is the full list of drive-thru Christmas light displays in the Quad Cities area.