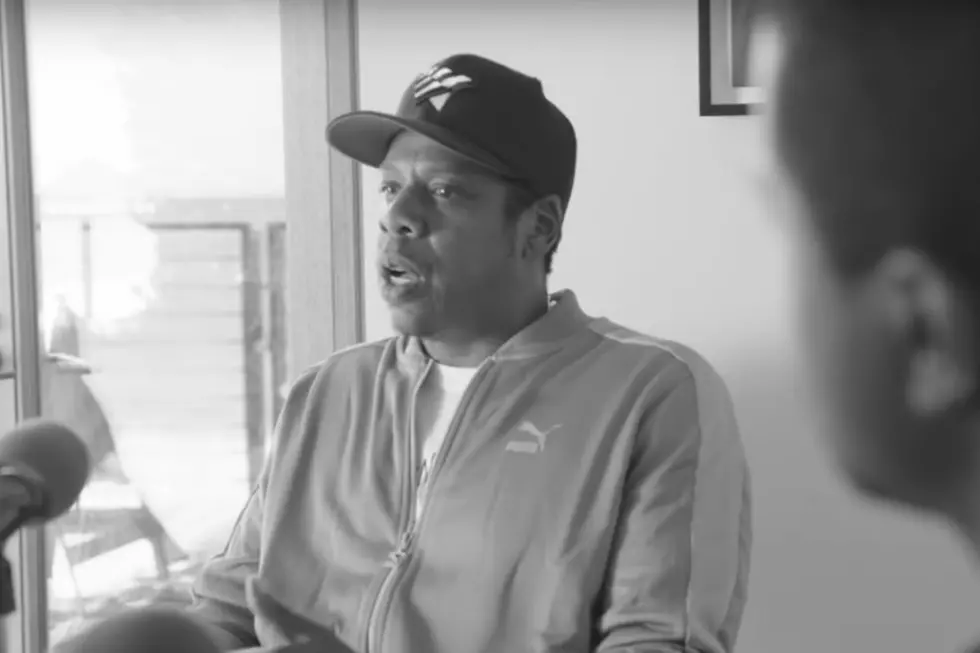 JAY-Z's Rare, In-Depth '4:44′ Interview Is Now Available to Watch on YouTube
TIDAL
Last month, JAY-Z sat down with Elliot Wilson and Brian "B. Dot Miller" of Rap Radar in a rare, exclusive interview about his album 4:44 and everything in between—ncluding his daughter's freestyle skills, his relationship with Kanye West, and more.
Previously, the two part interview which aired on Aug. 18 and Aug. 25 was only available on TIDAL but now it's been released on YouTube so that non-TIDAL subscribers can watch it as well. Each interview runs a little over an hour, and as aforementioned, Jay touches on a little bit of everything in the candid, revealing sit-down.
This has been a revealing week all around for the Carters. Jay's mom, Gloria Carter, recently had an interview with D'USSE Friday podcast to share how she directly inspired his song "Smile" on 4:44 and how freeing it was to no longer have to hide her sexual orientation.
As for Jay, you can check out both parts of his interview below.
Worst to Best: Every JAY-Z Album Ranked