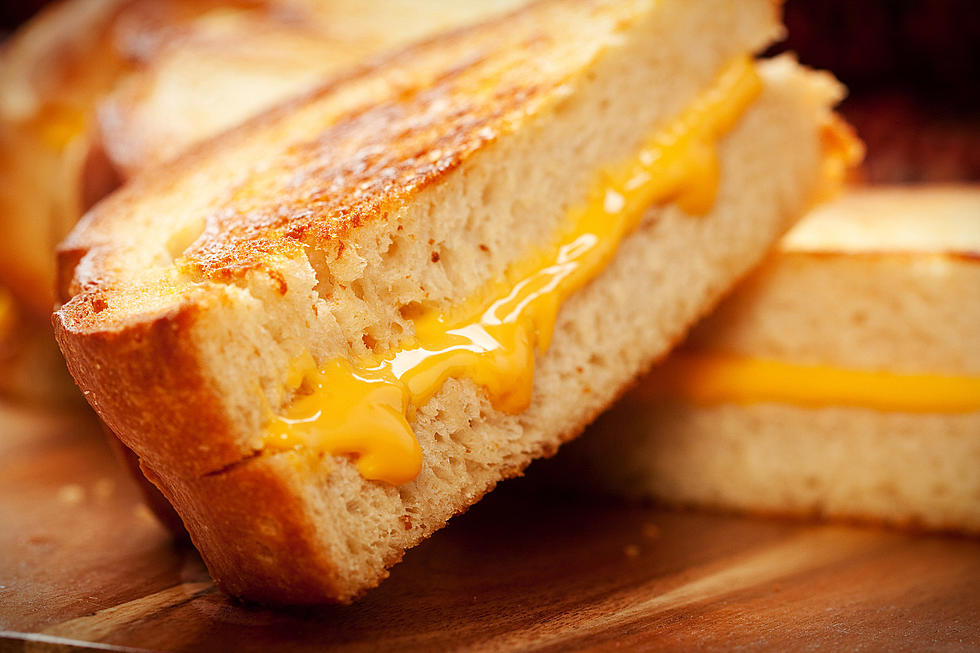 Midwest Brothers Make World's Largest Grilled Cheese Sandwich
msheldrake
We all have comfort foods that we lean on from time to time. For my family, there is perhaps no greater comfort food than the grilled cheese sandwich. We have them all the time. In fact, I had one last night for dinner with some tomato soup! My recipe is pretty simple. Bread with butter on the outside, and your choice of cheese. Sometimes I substitute mayonnaise for the butter. But the key is getting your sandwich crispy and golden brown.
I'm sure you have your own variation of a grilled cheese sandwich, but have you ever wondered what the world record is for the largest grilled cheese sandwich? According to UPI, the record was just set by brothers from right here in the Midwest. Brothers Exodus and Iggy Chaudhry knew that if they were going to break the world record, they were going to need a special frying pan. A friend of the family welded the contraption that would cook up more than 300 pounds of dough and 60 pounds of cheese, according to UPI.
That is definitely bigger than any sandwich I've grilled up at home! Representatives from the Guinness Book of World Records were on hand to confirm that the Wisconsin brothers set a new grilled cheese world record of 10.9 feet in length and 6.25 feet wide! The sandwich was also 2.75 inches thick!
UPI reports that not only did the brothers set a new world record, but they also used the publicity from the event to raise money for local food banks in the area. Well done fellas! Now let's cut up that sandwich!
2 Guys Eat at 21 Cedar Rapids Restaurants in 1 Day
Cedar Rapidians Camden Stovie and Colton Storla ate at all 21 of the 2023 Cedar Rapids Restaurant Week stops on Saturday, February 18th! Here are all the foods they enjoyed:
Gallery Credit: Courtlin
Courtlin's Trip to Cheesy Cow in Bettendorf