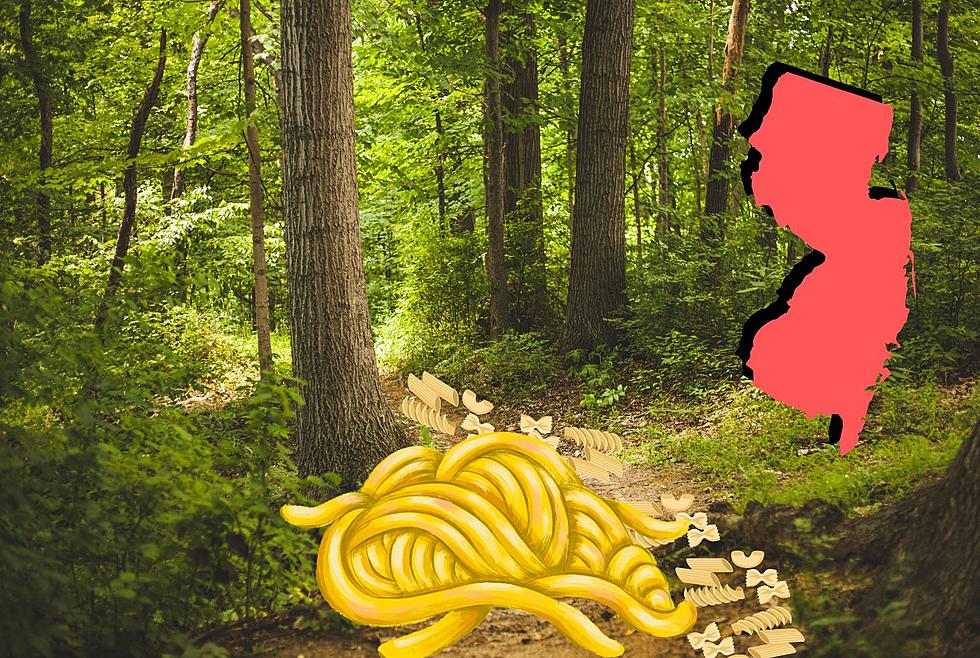 Hundreds of Pounds of Cooked Pasta Found in New Jersey Woods
Canva
A Pasta-pocalypse struck New Jersey when hundreds of pounds of cooked noodles were dumped in the Woods.
That's pre-pasta-rous!
In a bizarre turn of events, the residents of Old Bridge, New Jersey woke up to the sight of hundreds of pounds of cooked pasta dumped near the river basin last month. The origins of this particular mess are yet to be unraveled.
The discovery of this mountain of pasta was first made by Nina Jochnowitz, who is running for the city council in Old Bridge. She posted pictures of the spaghetti and macaroni mess on a Facebook group, thanking the public works department for cleaning up the estimated 500-pound pile of noodles.
"Mission Impastable"
As an advocate for a cleaner environment, Jochnowitz is campaigning on a platform that stresses the need for improved waste and recycling services in Old Bridge. Her ideas for initiatives such as bulk pickup are intended to reduce littering and keep the town's waterways cleaner. When approached by CBS News for her thoughts on the situation, she quipped, "Mission Impastable."
While the sight of so much cooked pasta being thrown away may seem odd, some residents found humor in it. Nevertheless, the incident underscores the need for better waste management systems. CBS News has attempted to contact the mayor, city council, police, and public works department for further information but is yet to receive a response.
For now, the pasta mystery remains unsolved, but Old Bridge residents are hopeful that a cleaner and more efficient town is in their future.
Pasta Puns
In a Reddit thread dedicated to New Jersey, many people shared pasta puns.
"We should send the perpetrators to the state penne tentiary," one person joked.
"Lead suspect is a guy named Al Dente," another commented.
Read More Here: CBS News