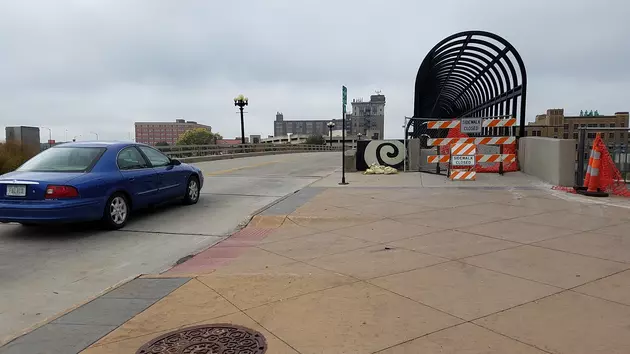 Waterloo's 4th Street Bridge Now Open To Traffic
4th Street Bridge (Photo: Bucky Doren)
Although the repairs continue of Waterloo's 4th Street Bridge, it is now open to traffic.
Two-way traffic has returned to the 4th Street bridge roadway, but the pedestrian bridge remains closed. The roadway was re-opened to vehicle traffic after the concrete rail coating application was completed.
The pedestrian portion of the bridge is still closed to foot traffic to allow crews to finish that section. Still to be completed: electrical work, timber runner installation, and window installation.